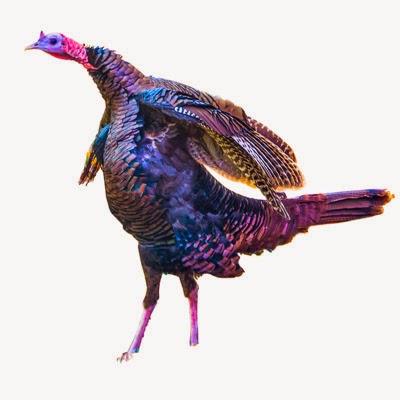 As a free-range turkey, I will not impose contemporary restraints or adhere to societal constrictions, at least when it concerns my artwork. Otherwise, anything goes. — Anonymous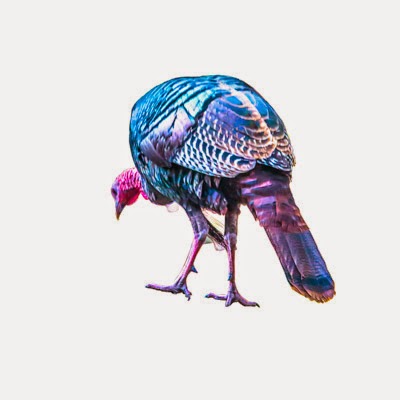 When I look down on the ground, looking for something to eat, I'm deep in thought about the lines the foliage makes juxtaposed against the acorn nuts and the memory of my mother. I bring all these things to my art. — Anonymous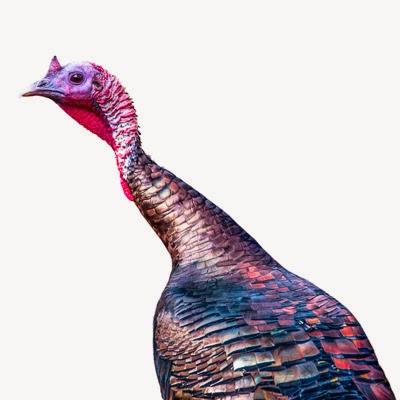 Yes, we usually put the Turkey Area Artists Show in the basement, but this year we are bringing in the really good out of town turkeys and they will be in the really large room upstairs.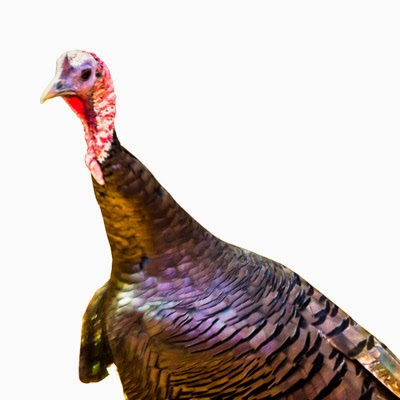 Call me Sharona Triumph-Northstream-Eaglerock-Furfeather-Turkeyfoot-Tenderheart-Honeydew-Bigfellow, or you can just call me Tickles!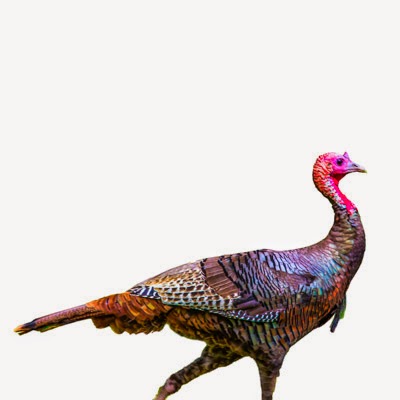 Of course I look much better and have better taste!  I am an imported, out of towner turkey!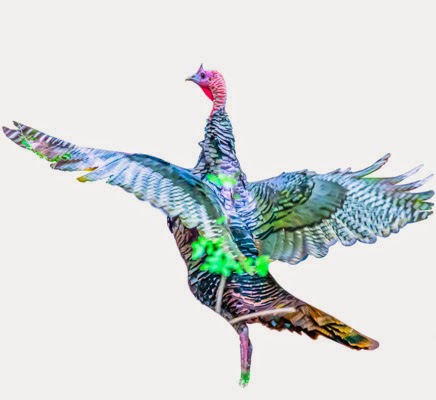 They had a special show for a special turkey and then never again!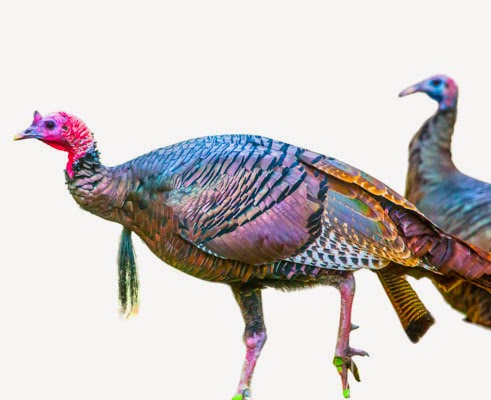 "There are some turkeys, from across the pond, that do not respect and appreciate the long-standing traditions that our area turkeys have. They act all puffed up and almighty with their upright feathers."

"You need not worry too much, for they too will soon fly away and land at another museum and the first thing they will do is to go out and look for some outstanding local turkeys like us!"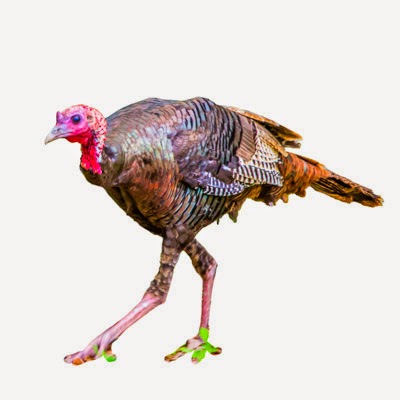 As a turkey artist, I face a lot of rejection. They only let two female area turkey artists in this year. I have only myself to blame for being a female. Now it's back to the studio to work, work, work, work, work…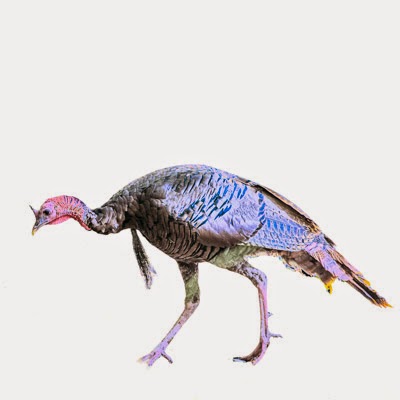 I am the new 2014 genetically modified all white meat turkey.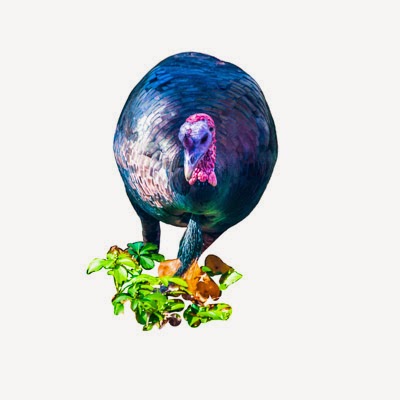 When I get frustrated, I look long and deep within myself, and believe I will find the truth. But I doubt it.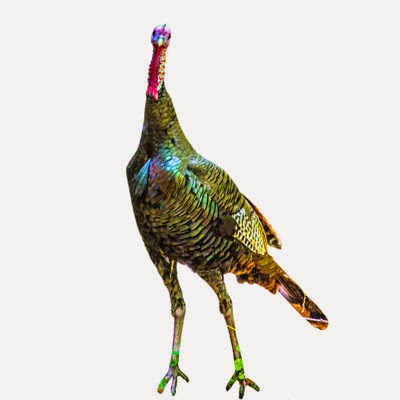 The 2015 Turkey Area Artists Show will have no area artist turkeys!
Photos © 2014 Penny Gentieu gentieu.com