Artists of Toledo critiques
Adam Levine's Toledo Museum of Art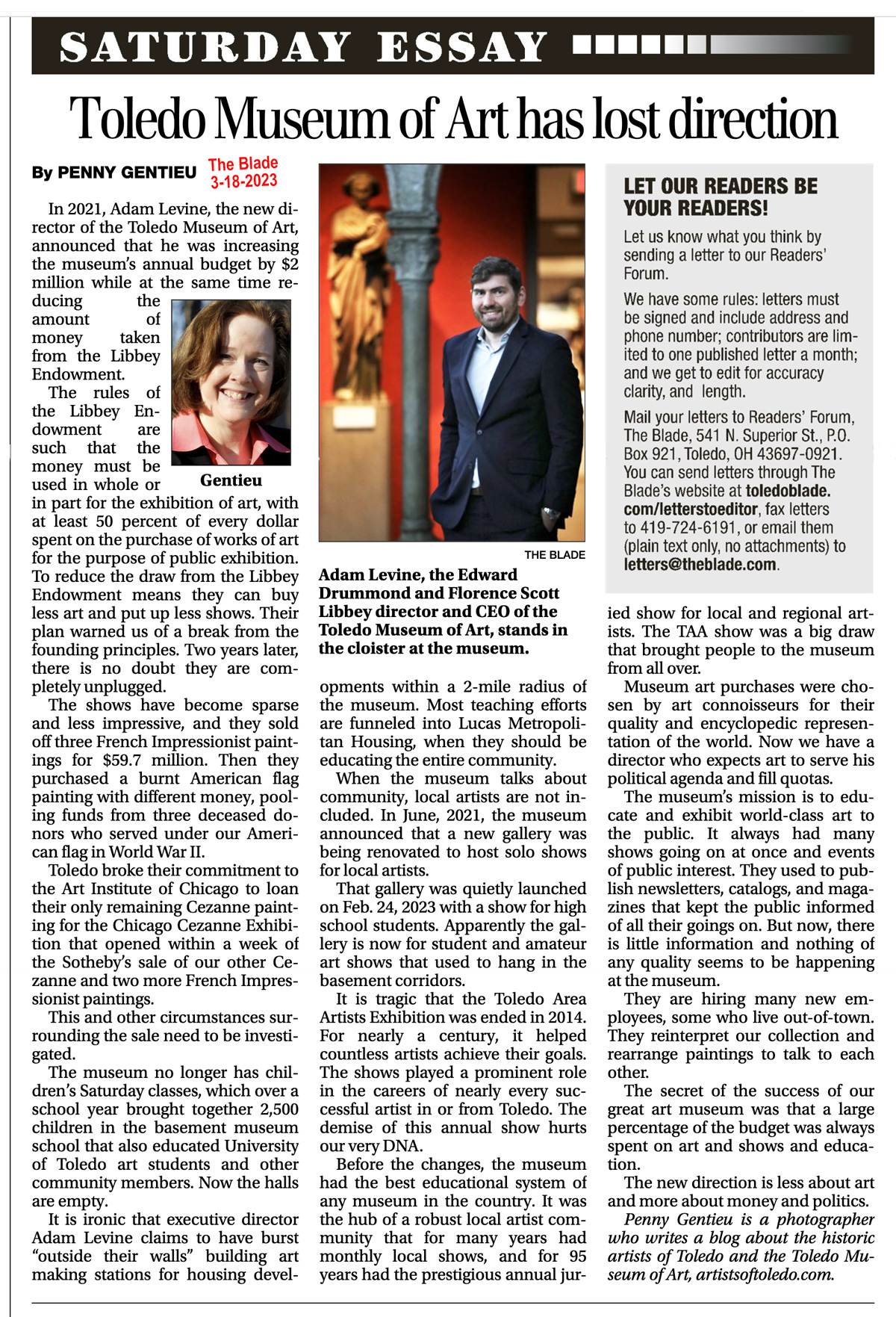 ---
another feeble attempt to reach out to the museum board

How many curators does it take to hang a painting at the Toledo Museum of Art? Six.
One to hook it on the wall and five to get the grants.
---
"If enough people stand up to a bully, eventually, the bully will change its behavior." The Buchanan School Parent Newsletter
"Our lives begin to end the day we become silent about things that matter." Dr. Martin Luther King, Jr.