Our brand new woke Toledo Museum of Art
guess what?  Your new branding is old.
"We will develop an inclusive brand voice and experience that inspires all people and awakens their connection to the deep human story we all share." Gary Gonya, Director of "Brand Strategy"
That's what all museums do.
From the beginning of the Toledo museum, there have been people of all ethnicities and walks of life attending art classes and participating in art shows, and shows that speak to everybody, and to act as if we haven't been inclusive is insulting.
Toledo has always been diverse, and to imply that Toledo has not been diverse is incorrect. Adam Levine, the new director, is the one who wrote the infamous memo after the George Floyd murder stating that the museum's position on that should be neutral. We certainly were outraged! As I venture to guess were most people in Toledo.
Adam Levine does not have to overcompensate for his mistaken memo by trying to assert that the museum members and patrons and contributors were ever the least bit not for diversity or inclusive. Our history at the museum has always encouraged diversity through their century of Saturday art classes for Toledo Public School system students and others, The TAA show has always been inclusionary since the beginning. The history of shows at the museum defies their argument that somehow the museum is not inclusive or diverse – that is completely false.
There is overwhelming proof that the museum has always been all for diversity and their free open-door policy has alway been like that. The door is open and it's free, and it was made that way by the progressive founders in 1901, and has stayed that way for 121 years.
The museum does not need to be rebranded because of the new director's mistaken memo, and Adam Levine should not be selling off our three French Impressionist masterpieces by MATISSE, RENOIR, AND CÉZANNE to raise even more money in the name of diversity when we just had a major fundraiser in 2017 that brought in $43 million, not to mention the numerous endowments the museum already has for buying art, and the Ambassadors, the Georgia Welles Apollo Society, and the Libbey Circle who also buy new art.
Enough already with the overcompensation for the mistake he made with his memo.  We have more than enough money to buy new diversified art, as the museum has been doing all along, (see list below showing new acquisitions in just the past eight years) without selling our French Impressionist masterpieces. Unless he's just selling them to make a statement.
If they really want to be more inclusive and accessible, they could make their parking lot free.
Maybe we need some diversity in our directors. How about someone from Toledo? I'd even be happy with a woman.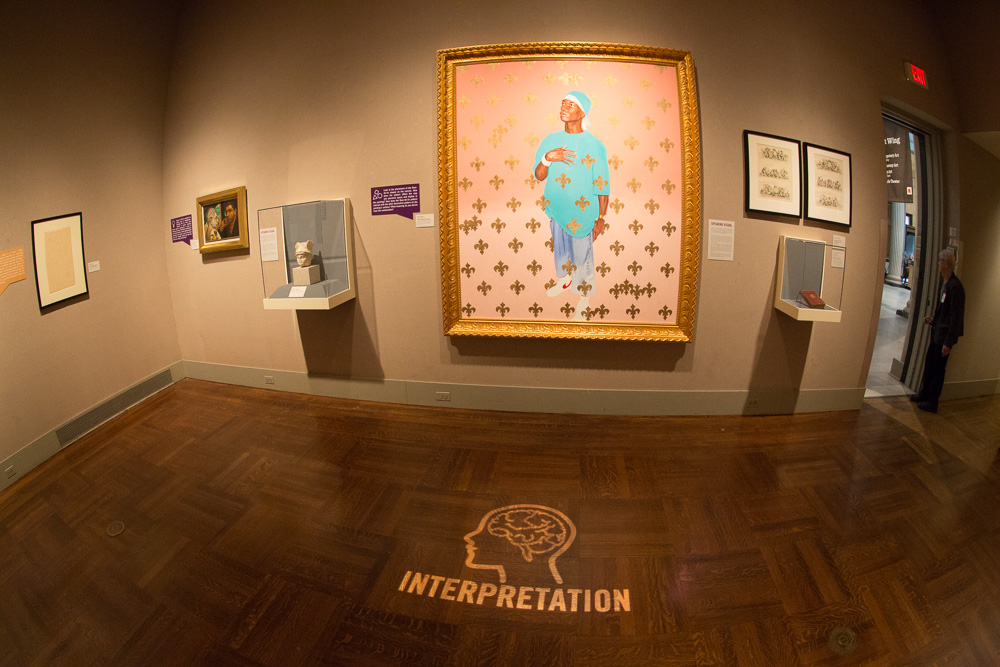 Here are some of the shows from the past few years that would be considered diverse and inclusive:
2013
Crossing Cultures: Contemporary Aboriginal Australian Art
2014
INSIGHT: CONTEMPORARY SENSORY WORKS

 

Works of art by three major contemporary artists—Pinaree Sanpitak of Thailand, Magdalene Odundo of Kenya, and Aminah Robinson of theUnited States

PEOPLE GET READY: 50 YEARS OF CIVIL RIGHTS
2015
A COLLABORATION WITH THAI ARTIST PINAREE SANPITAK

Guest Artist Pavilion Project (GAPP) resident Pinaree Sanpitak, The Hammock

2016

 

(focusing on "representation" shows)

Indigenous Beauty: Masterworks of American Indian Art from the Diker Collection

The Rise of Sneaker Culture
2017
Kara Walker, Harper's Pictorial History of the Civil War (Annotated)

Doreen Garner, GAPP artist
2018
Glorious Splendor: Treasures of Early Christian Art

Fired Up: Contemporary Glass by Women Artists

The Mummies:

 

From Egypt to Toledo

EXPANDED VIEWS: NATIVE AMERICAN ART IN FOCUS
2019
Global Conversations: Art in Dialogue

Life is a Highway: Art and the American Culture

Anila Quayyum Agha: Between Light and Shadow

Expanded Views II: Native American Art in Focus

Mel Chin
2020
Yayoi Kusama: Fireflies on the Water

Mirror, Mirror: The prints of Alison Saar

Thornton Dial: Trip to the Mountaintop

Picture ID: Contemporary African American American Works on Paper
New, "diverse" acquisitions include:
2013
Seven Sisters: Tjungkara Ken acrylic on linen
2015
Nam June Paik (South Korean, 1932- 2006), Beuys Voice
2016
Kara Walker (American, born 1969), 15 prints from the portfolio Harper's Pictorial History of the Civil War (Annotated)

Alfredo Jaar (Chilean, born 1956), Be Afraid of the Enormity of the Possible

Silvia Levenson (Argentinian, born 1957), Strange Little Girl #7

Gajin Fujita (American, born 1972), Hood Rats

Saibai Island, Torres Strait (Northern Islands, Australia), Mask

Alice Neel (American, 1900–1984), Nancy and the Rubber Plant
2017
Ancient Roman, Season Sarcophagus. Marble, about 280–290 CE

Ancient Roman, Bust of a Flavian Matron. Marble, late 1st–early 2nd century CE

Jaume Plensa (Spanish, born 1955), Paula
2018
DIANA AL-HADID The Seventh Month

NATIVE AMERICAN ART –

Acoma Pueblo, Embroidered Manta

Santo Domingo Pueblo, Polychrome Pottery Jar

Cheyenne, Model Tipi Cover

Apsáalooke (Crow) Nation, Northern Plains, Ledger Drawing #3

Apsáalooke (Crow) Nation, Northern Plains, Ledger Drawing #5

Robert Campbell, Jr. (Indigenous Australia, 1944-1993), Killing Magpie Geese

Titus Kaphar (American, born 1976), Watching Tides Rise

Yun Fei-Ji (Chinese-American, born 1963), High Noon

Monir Shahroudy Farmanfarmaian (Iranian, born 1924), Aram (Convertible Series)

Monir Shahroudy Farmanfarmaian (Iranian, born 1924), Untitled

Kiki Smith (American, born 1984), Seated Nude.

Toots Zynsky (American, born 1951), Pienezza

Hiroshi Yoshida (Japanese, 1876-1950), Moonlight of Taj Mahal No. 4

Elias Sime (Ethiopian, born 1968), Tightrope, Zooming In

Sherrie Wolf (American, born 1952), Zebra with Cherry and Fava Bean

Beatriz Caravaggio (Spanish), Different Trains

Gajin Fujita (American, born 1972), Rider (benzaiten music goddess)

Elizabeth Murray (American, 1940–2007), Stay Awake

Hung Liu (American, Chinese born, born 1948), I Hear Their Gentle Voice Calling

Carrie Mae Weems, well-known for The Kitchen Table Series (1990), embodies the artist as activist

Moody Blue Girl is part of a series Weems started in 1989 called Colored People
2019
Saint Francis of Paola by artist Kehinde Wiley

Monir Farmanfarmaian (Iranian, 1924–2019), Untitled

Alison Saar (American, born 1956), Topsy and the Golden Fleece

Joyce Scott (American, born 1948), Nuanced Veil

Agus Suwage (Indonesian, born 1959), Keberangkatan

Wendy Red Star (American, Crow, born 1981), iilaa/ee =car (goes by itself)+ ii =by means of which+ daanniili = we parade

William Villalongo (Amencan, born 1975), Beautiful Boys.

LaToya Ruby Frazier (American, born 1982), 2 photographs from the series, Flint is Family: a. Shea at work driving bus 38, Route 45 for Flint Community Schools Transportation, First Student Co. b. Shea Zion departing Flint Ml for Mississippi at 4 a.m. on June 25th, 2016
2020:
Thornton Dial (American, 1928-2016), Trip to the Mountaintop

Martha Pettway (American, 1911-2005), "Housetop"-"Half-Log Cabin"
Adam Levine came to the museum as director in April 2020.
Here's a link to a pdf on the museum's website that shows some of their "diverse" acquisitions over the past nine years:
https://www.toledomuseum.org/sites/default/files/exb_globalconvocaptionsheet_0.pdf
FROM THE TOLEDO MUSEUM OF ART'S MISSION STATEMENT:
COMMUNITY RELEVANCE: We will be an integral member of our community and will be responsive to issues of community concern and importance, particularly as they relate to the arts.
VALUES: As individuals, we pledge that our relationships with one another and with our audiences will be governed by: Integrity; Respect; Trust; Cooperation; Positive Approach; and Self-Discipline.
see also: