I wrote a blog post last year on May 31 titled "Edward and Florence's Wills." I had gone to see their decorated graves that Memorial Day weekend, after reading their wills in the aftermath of the unconscionable sale of our three famous historical French Impressionist paintings. The whole premise of the post was how the new direction of the museum was moving away from the intentions that the Libbeys had for the museum.
https://artistsoftoledo.com/2022/05/31/edward-and-florences-wills/
At the end of the post I wrote this:
Why does the museum put flowers on the grave of the Libbeys, three times a year — on Easter Day, Memorial Day, and on November 13?

Because they have to – it's in Florence Scott Libbey's will. But I wonder, since Adam Levine and the museum trustees are making such swift and radical changes out from under the original intentions of the founders of our great, progressive museum  — calling our museum out for being somehow socially unjust, when our museum has been the most democratic and forward-thinking museum of them all, selling artwork gifted by the Libbeys to make a new acquisition endowment, just how long will the trustees be keeping those flowers going on that grave?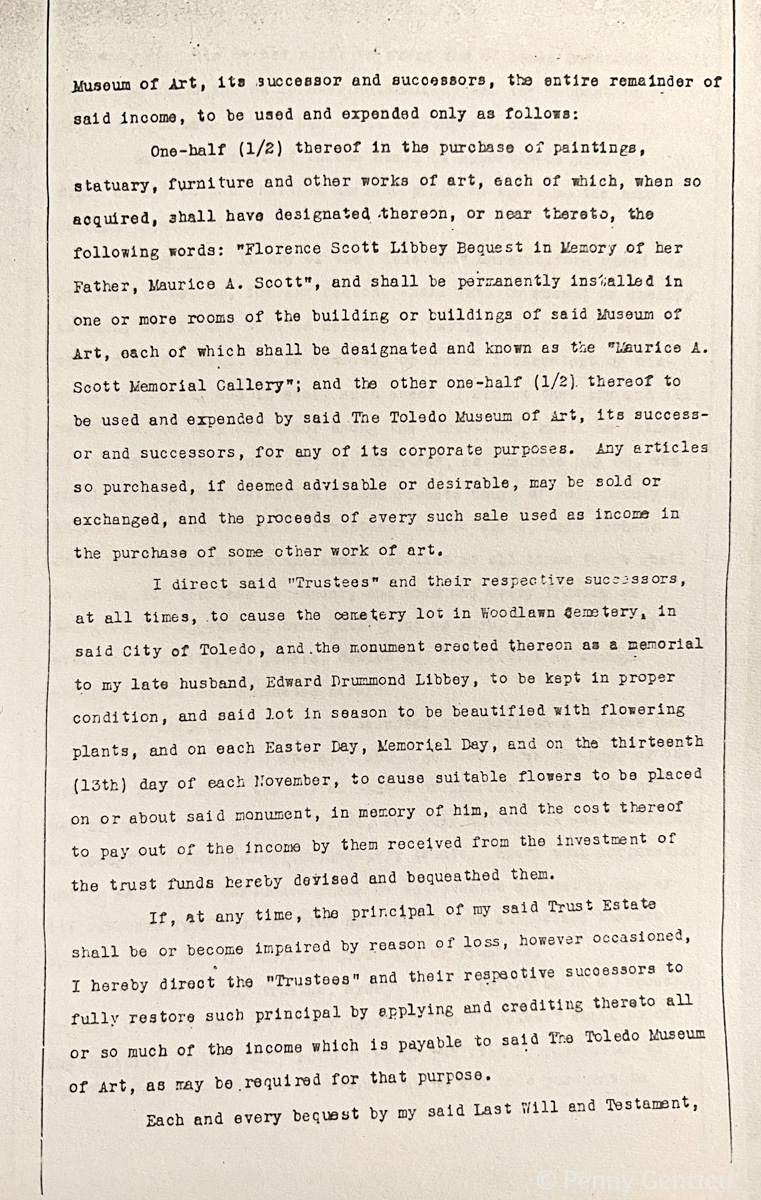 It didn't take the museum long to forget about the Libbeys. Here are photos showing the state that the Libbey Memorial was in on Easter Day, 2023.
No flowers. The Libbey cemetery lot was a mess at high noon, with dead Christmas-decorated plants in broken plastic pots tipped over and strewn aside the monument, the monument itself stained with algae and dirt.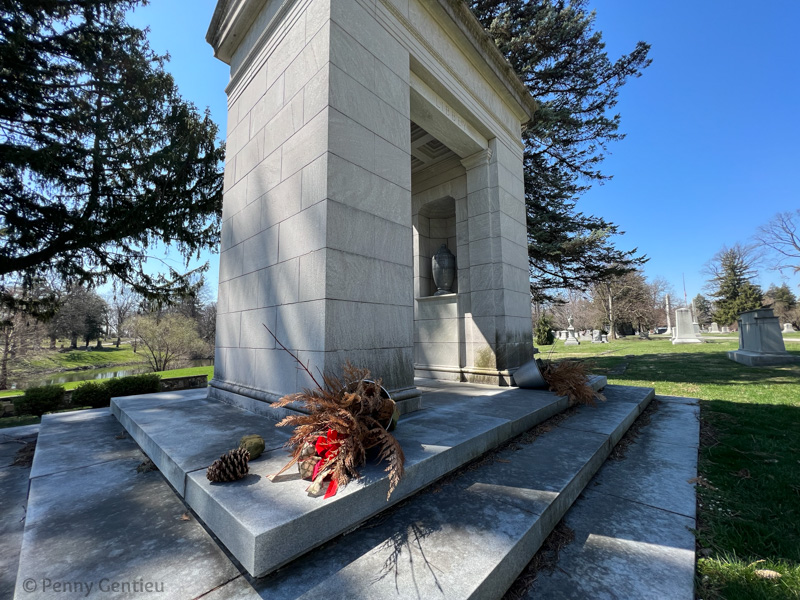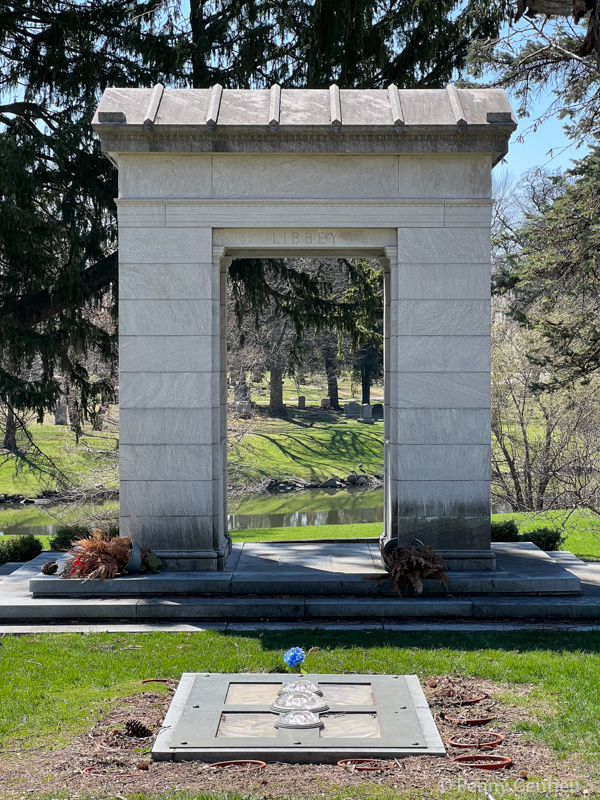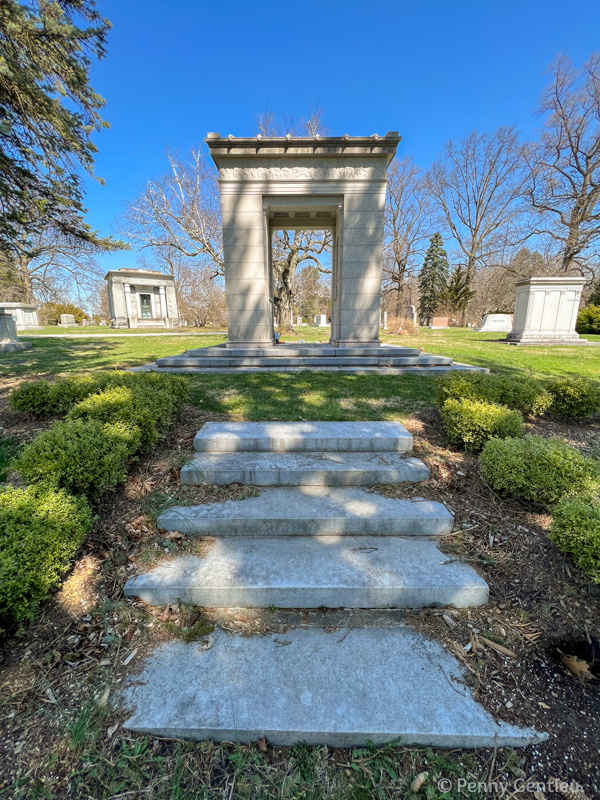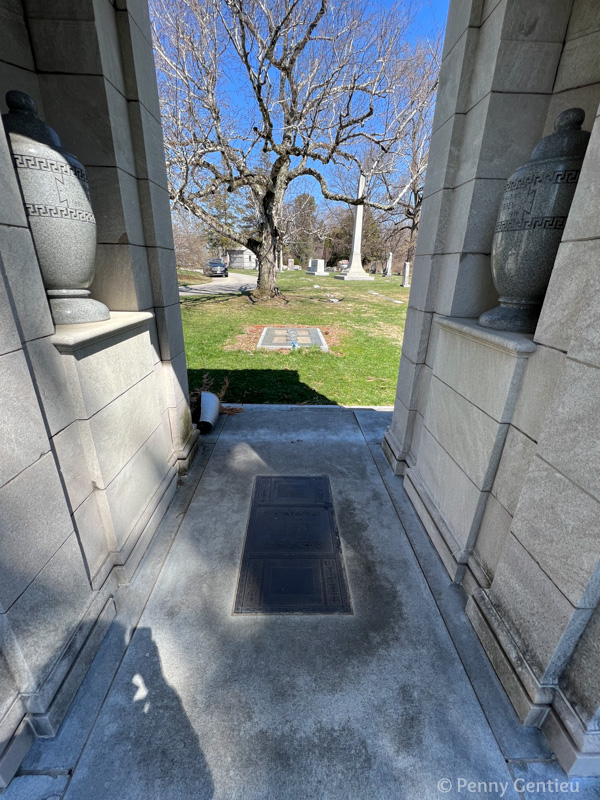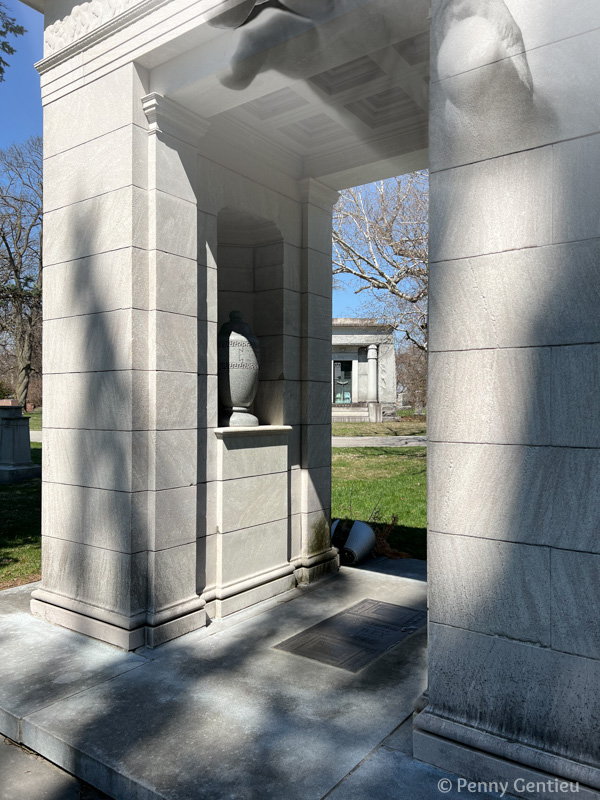 Before I left, when I was walking back to the road, I witnessed people walking by it, hearing their banter in the distance mentioning Libbey, because Libbey is famous and loved by Toledoans, and I watched the two women attempt to put the plastic broken pot upright on the steps of the monument.
I spoke to the man with the two women, who pointed out that the three cut glass orbs that were part of the monument, in front of it, were made from a process that Libbey Glass Company was known for. I hadn't noticed that before, I thought they might have been lights at one time.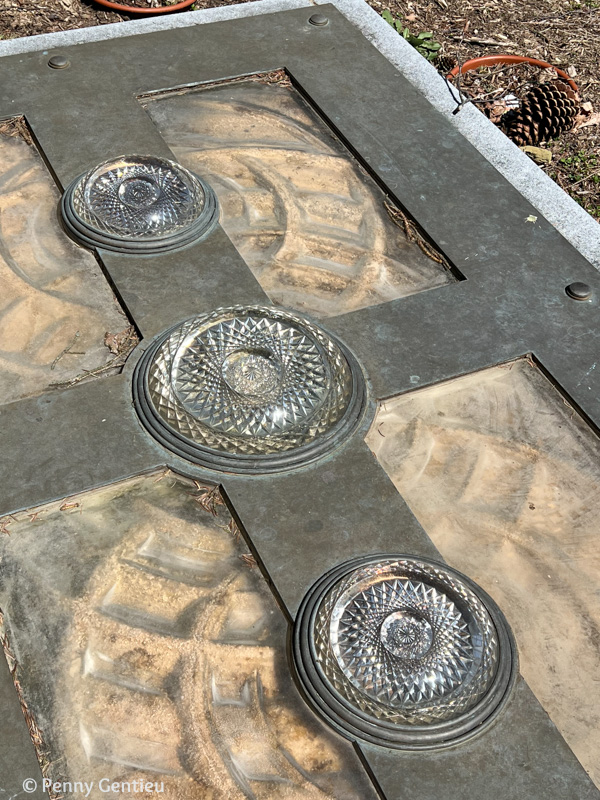 The responsible parties for keeping up the cemetery plot are the Trustees of the Trust (different from the trustees or directors of the museum, but they are interchangeable and at this time, two of them are on both of the boards — Elizabeth Brady and Deke Welles.)
That's the kind of shambles our museum is in too. Pray for it.