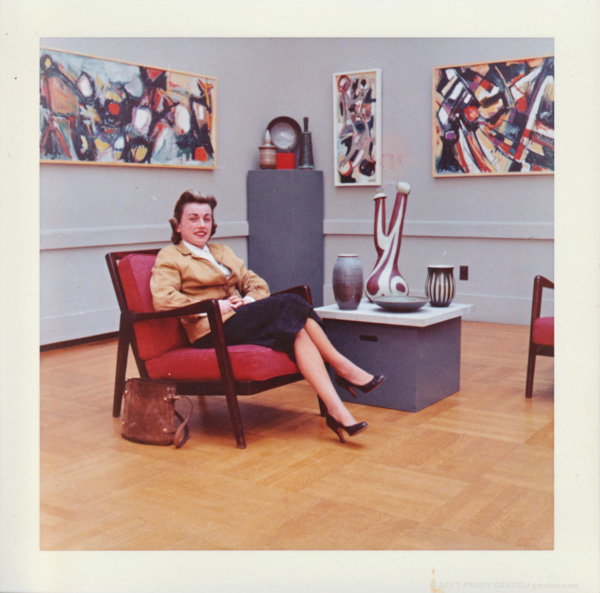 Edith Franklin, ceramicist and one of Toledo's finest artists, passed away last night, August 31. She was 89. Edith was an inspiration to so many of us. She was small in stature but large in personality, and never one to rest. She was a woman-about-town, always attending events. Her presence will be sorely missed.
I met Edith in 2009, not long after I started my Artists of Toledo.com website. I photographed Edith and her artwork at her home in Ottawa Hills. Because she was aware of my historical research experience, she asked if I would be interested in helping her organize her papers. We spent weeks going through boxes and trunks, pulling out the most relevant records, which she then donated to The Ward M. Canaday Center for Special Collections, at The University of Toledo. I posted some items on her page on my website, here: http://artistsoftoledo.com/franklin/.
Edith was a potter at heart who worked in clay for nearly seven decades. Always open to new ideas, she was experimental with her work. She participated in the historic Studio Glass Workshop that took place at the Toledo Museum of Art in 1962. The pieces she made at the workshop are now in the museum's collection and were featured in the May-August 2012 issue of ARTMATTERS.
Edith was proud to have attended every day of this year's Glass Art Society (GAS) Conference, which celebrated the 50-year anniversary of the 1962 workshop that started the Modern American Studio Glass Movement. Edith walked the runway, modeling haute couture made out of glass, at the 2012 Glass Fashion Show.