Carroll Harris Simms was an internationally-renowned sculptor and ceramicist who grew up in Toledo. Educated at the Toledo Museum of Art School of Design in 1945-46, thanks to a generous scholarship from Toledo philanthropist and art collector Mrs. McKelvy, he received his MFA at the Cranbrook Academy of Art in 1950.
He became an art professor at Texas Southern University, where he made a profound influence on the art department, together with John Biggers, who he had known since the Hampton days and studying in Nigeria.

Carroll Harris Simms died in 2010 in Texas.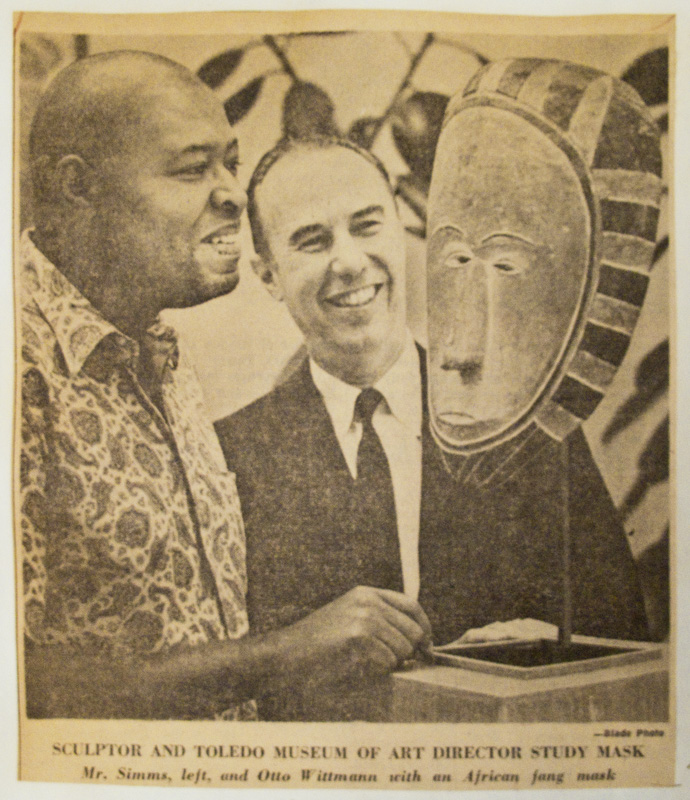 As a teacher, he wanted his students to draw from within themselves rather than emulate the masters. He lived in Nigeria for two years, not to study art but to soak up the culture. He was the recipient of two Fulbright scholarships to research West African art, in 1968 and 1971.
Sculptor Getting In Touch With His Art – Carroll Simms To Study Tribal Techniques In Nigeria  The Blade, Aug 31, 1968: Sculptor Carroll Simms is American born, and he began his art training in Toledo. But through his fingers flow the feeling of darkest Africa, as he shapes strange figures – modern, yet with the flowing curves and elongated feature that hint of a tribal past.
In 1968 he was invited to create A Garden of Ancient Yoruba Pottery at the Institute of African Studies at the University of Ibadan, Nigeria.
Among his international public works is a Negro crucifix
for St. Oswald Church in Tile Hill, Coventry, England.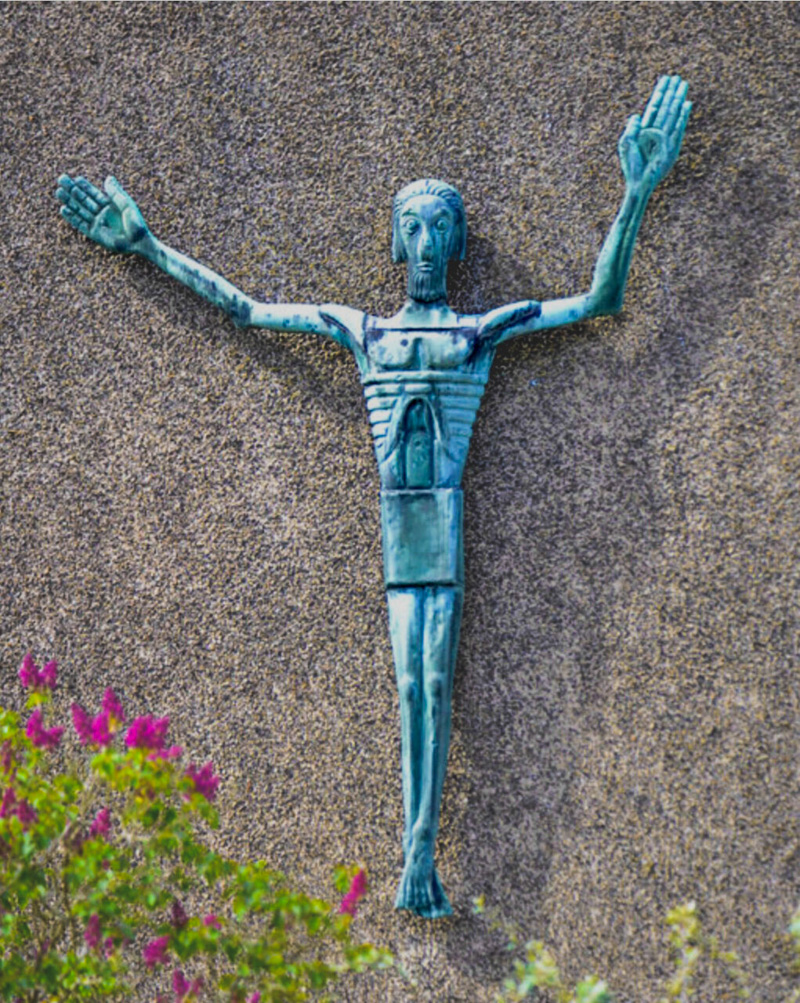 He finds beauty in the "struggle of man's existence because the gift of life is sacred and significant. Creative expression is worthy and symbolic of this truth." For him art is "the universal spiritual force that makes the dignity, the heritage, and the origin of black culture inseparable from all existence." A History of African-American Artists From 1792 to the Present
Carroll Simms showed his work in several Toledo Area Artists Exhibitions and won prizes in 1950 and 1951. In addition to the TAA shows, he was in a group show at the Toledo Museum with his Toledo contemporaries, a group called A.R.T. (Artists Round Table) in 1950. In 1951, the museum gave him a solo show. The museum classes and museum shows profoundly contributed to the artist he became.