Isaac Paul Rader  (1906 – 1986)
Isaac Paul Rader, famous for his paperback cover illustrations, is "entirely a Toledo product."
He learned his craft by taking classes at the Toledo Museum of Art; his teacher was Karl Kappes. At the tender age of 14 (he might have been 15), he won top prize in the fourth annual Toledo Area Artists Exhibit at the Toledo Museum of Art. That made him famous – his museum win was a true legend enduring all of his life and written about in his obits!
He moved to Detroit, where, in his twenties, he made a name for himself as the premiere artist for official portraits of judges.
Then he moved to New York and became a magazine illustrator. His paperback covers, created in the 1960's, are highly collectable.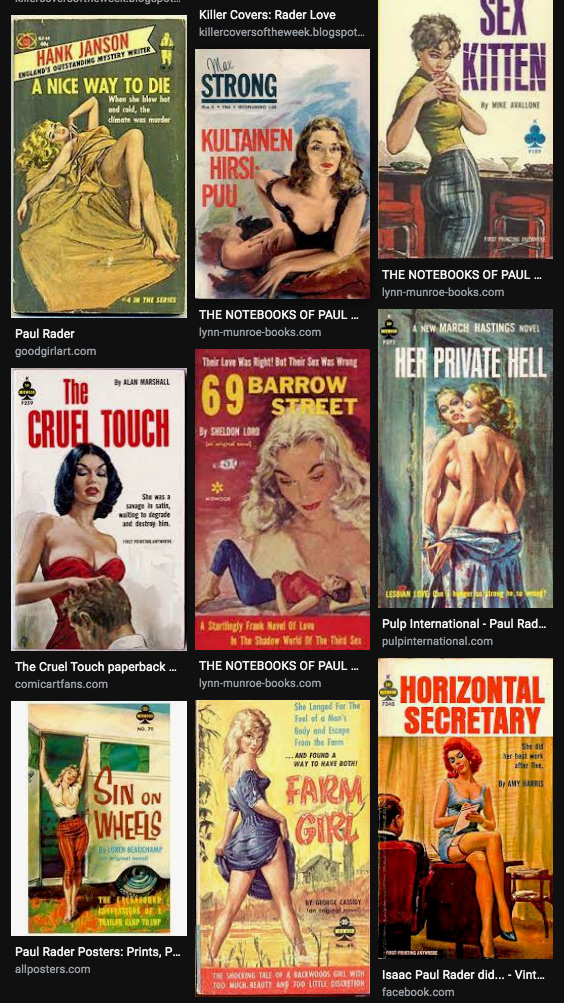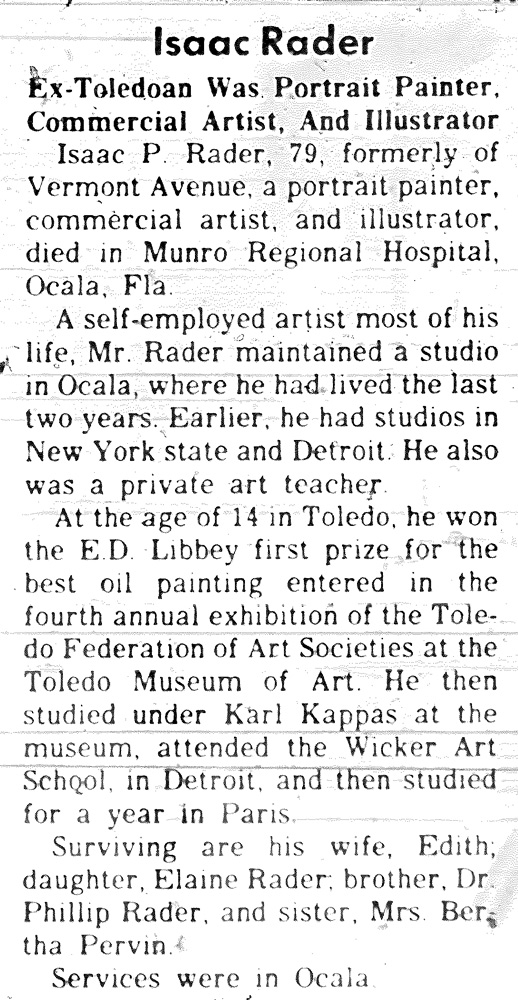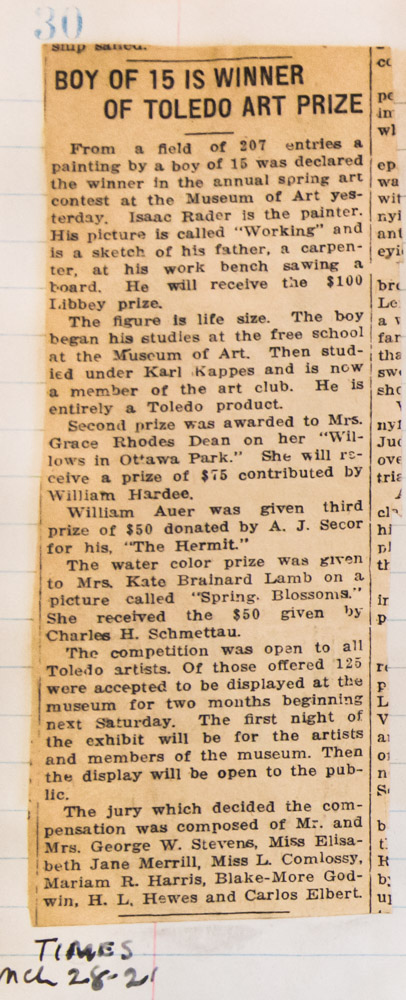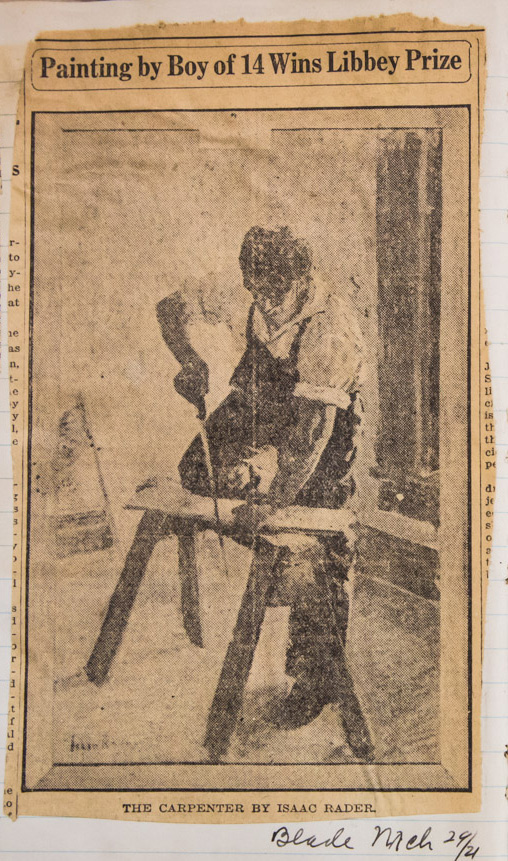 The first prize going to a 15-year old caused quite a stir in Toledo — but he had to win. His stunning painting, which was painted life-size, was better than any other entry. The jury included Nina Spalding Stevens (head of the art school and wife of the museum director) and Blake-More Godwin (who would become the next museum director, in 1927.)
That was the last year the Federation did their own judging. For every Toledo area artist show after that, the Federation utilized judges from out of town (until the last two, in 2013 and 2014, which were judged by the museum director and associate director– we know what happened after that…)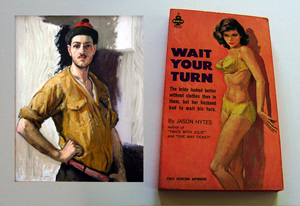 Another reason to bring back the real Toledo Area Artists Exhibition at the Toledo Museum of Art, to help Toledo artists become famous like Isaac Paul Rader!
---
Subject: May Show Season
Date: 04/06/2022 11:19AM
To: ALevine@toledomuseum.org, rsewell@toledomuseum.org
Dear Adam and Rhonda,
I just posted a new-found artist, Isaac Paul Rader, on artistsoftoledo.com – I thought you might be interested. At age 14, he won top prize in the TAA show, and went on to have quite a career as an artist. Just an example of the missed opportunities for young Toledo artists without the museum's annual area artists show. It means something to be shown at the Toledo Museum of Art – it can really change one's life!
It's exciting to see the changes at the museum — how is the Community Gallery coming along?
All the best,
Penny Gentieu
---