Jan Wahl, children's book author and silent film historian extraordinaire, grew up in Toledo's elegant neighborhood of Westmoreland. At the tender age of ten years old he began collecting old films, writing to movie stars, and collecting art. He was a very worldly kid. As a bright young student winning awards for his writing, a recipient of scholarships, including a Fulbright scholarship for study in Copenhagen, he might have been a novelist, or maybe a film director. But he found his calling as being an "extraordinarily prolific author" (as his New York Times obituary put it) of children's books. "If we can get through to children, there's a chance to shape a sort of better future," he told The Blade in 1971. He authored over 130 books for children and also wrote some insightful books about the history of silent film through his own direct experiences.
Jan Wahl drew his inspiration from his own childhood in Northwest Ohio. At various times in his life he lived in New York, Mexico, and Copenhagen, but settled in Toledo (for better or worse, as only the artists of Toledo would understand) for his final 30 years. He gave back to the Toledo community every chance he got, through showing his old silent films including commentary only he could provide, at Bowling Green State University, the Toledo Museum of Art, and the Sylvania Senior Center. At libraries and schools, he gave talks to children about his books. He hosted a regular "movie night" in his basement for his friends.
Jan Wahl's latest book came out one week after he passed away, Hedy Lamarr and Her Amazing Invention, about a beautiful movie star whose invention led to cell phones and more. He knew her personally, too.
Jan Wahl, Children's Writer Who Attracted Top Artists, Dies at 87  The New York Times, Feb. 8, 2019, excerpt:
Jan Wahl is a children's author known for his nimble prose whose work over many decades was illustrated by eminent artists like Maurice Sendak, Norman Rockwell and Edward Gorey. …All of his books were characterized by lucid writing.
The author Joe McGinniss, reviewing "Peter and the Troll Baby" in The New York Times Book Review in 1984, said that "what particularly distinguishes this book is something quite rare in the genre — the spare, fine precision of Jan Wahl's writing. There was a gentleman named Hemingway who used to write language like that and for a long time people thought it was pretty good," Mr. McGinniss continued. "I still do, and it is a wondrous surprise to find it in a book I get to read aloud at bedtime."
---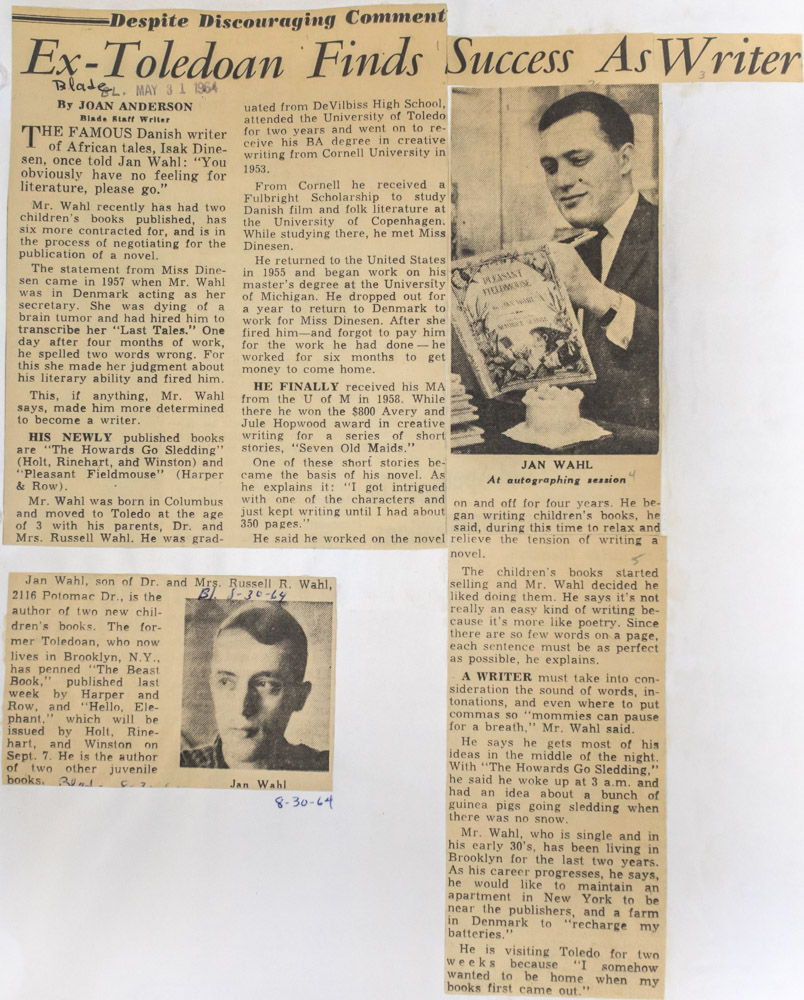 ---
---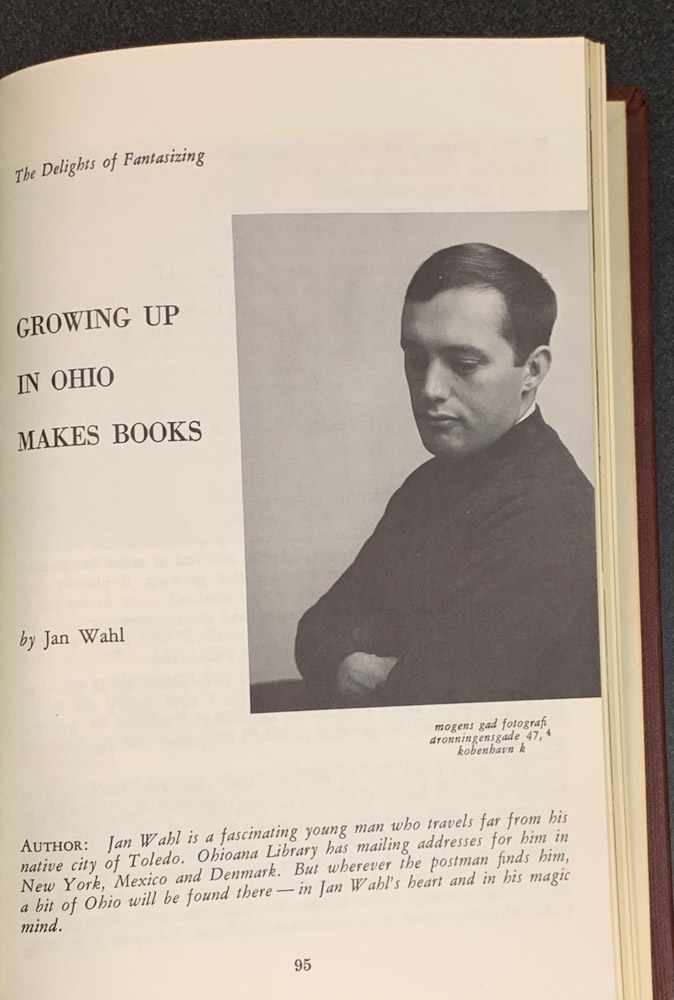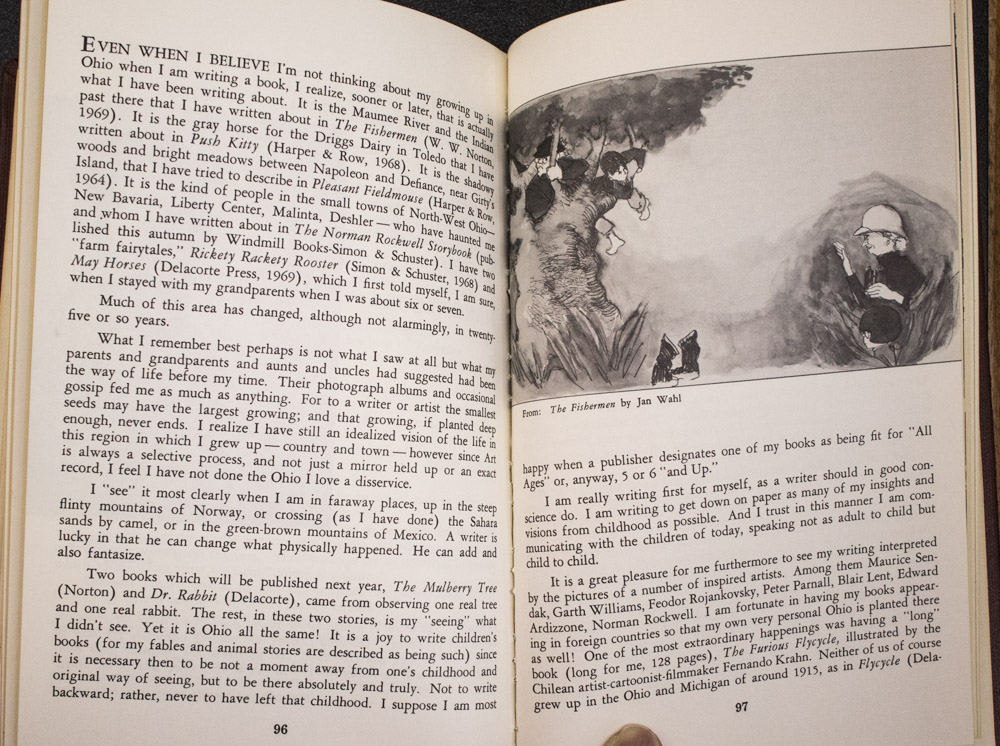 ---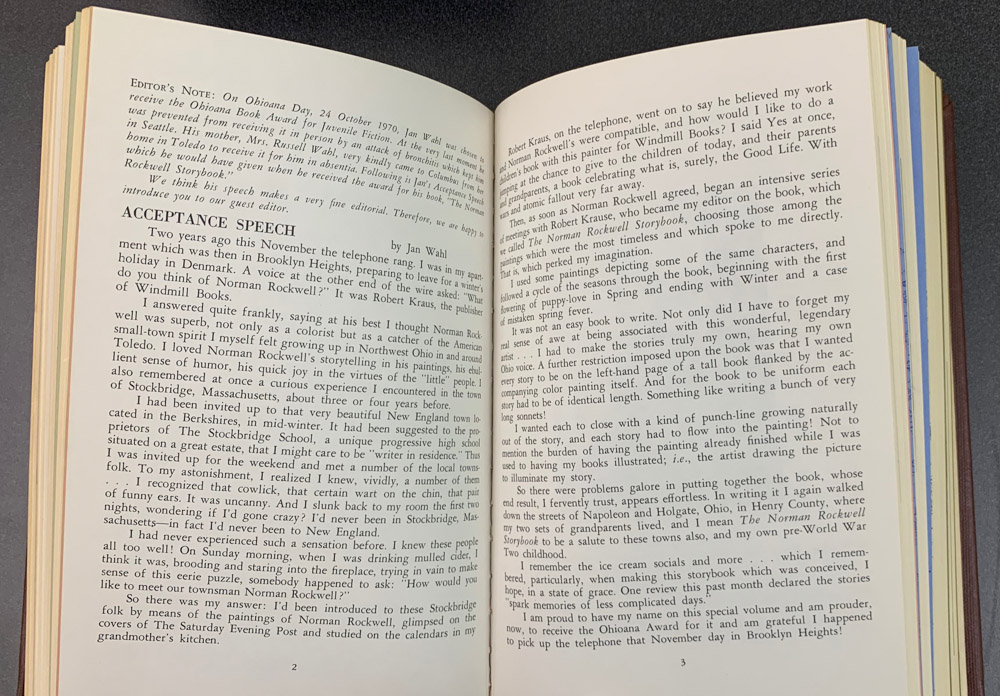 ---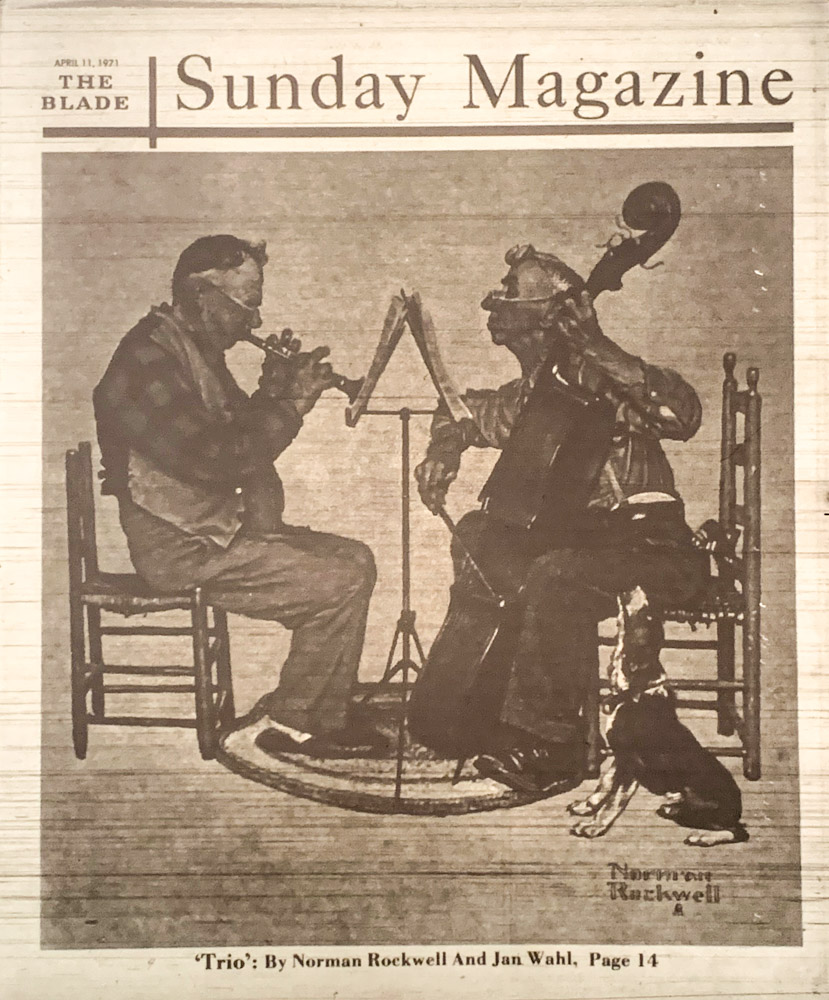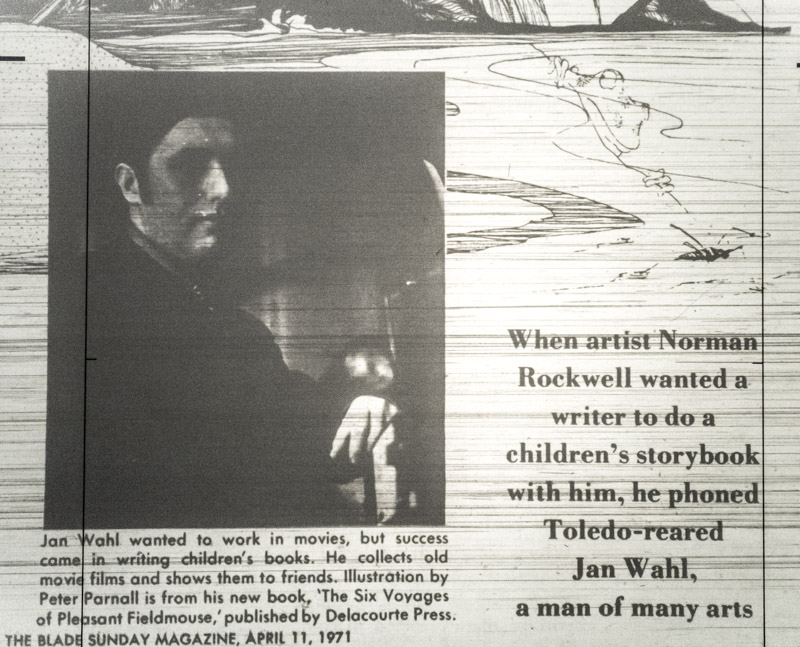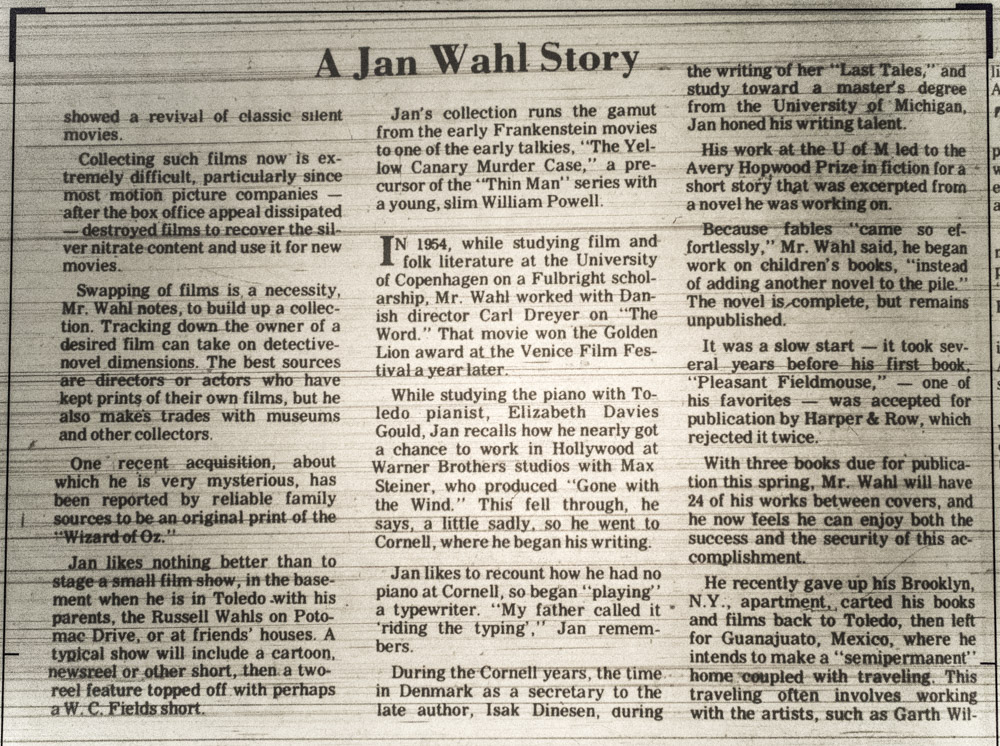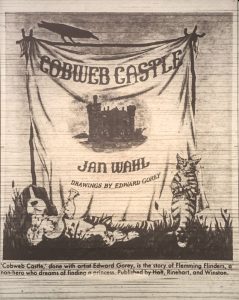 ---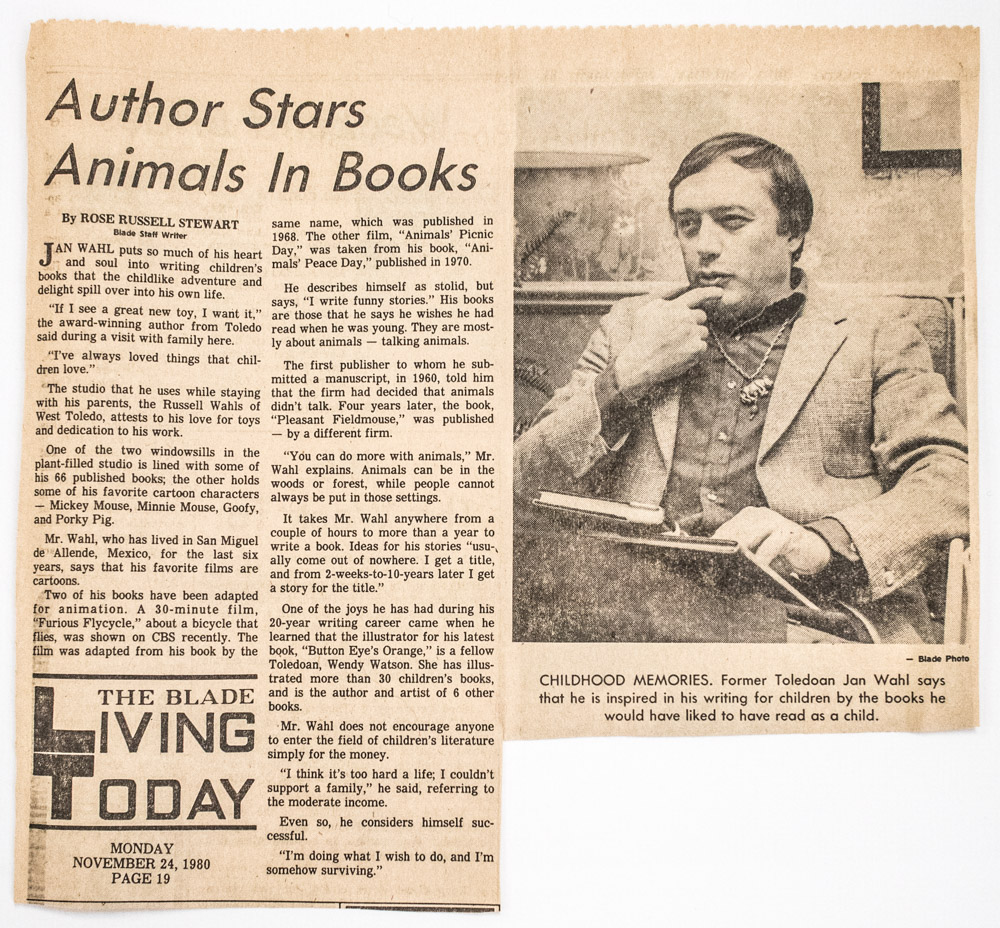 ---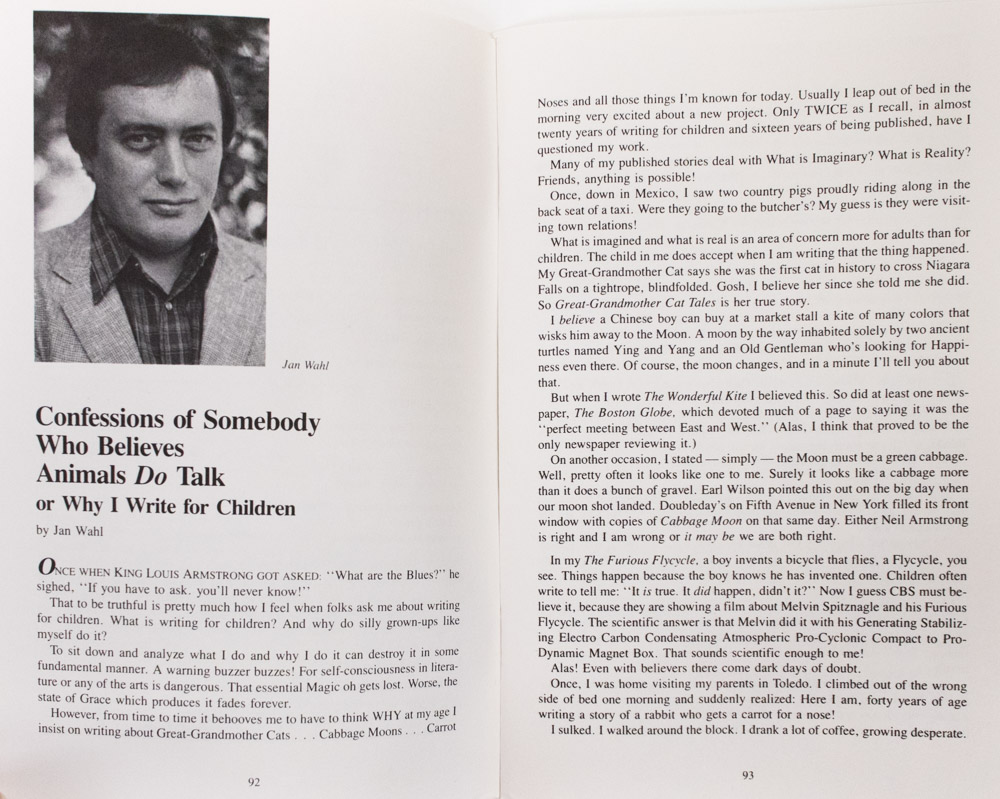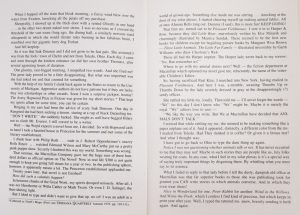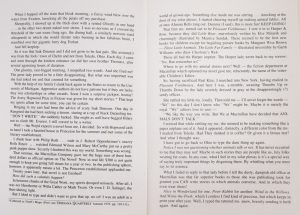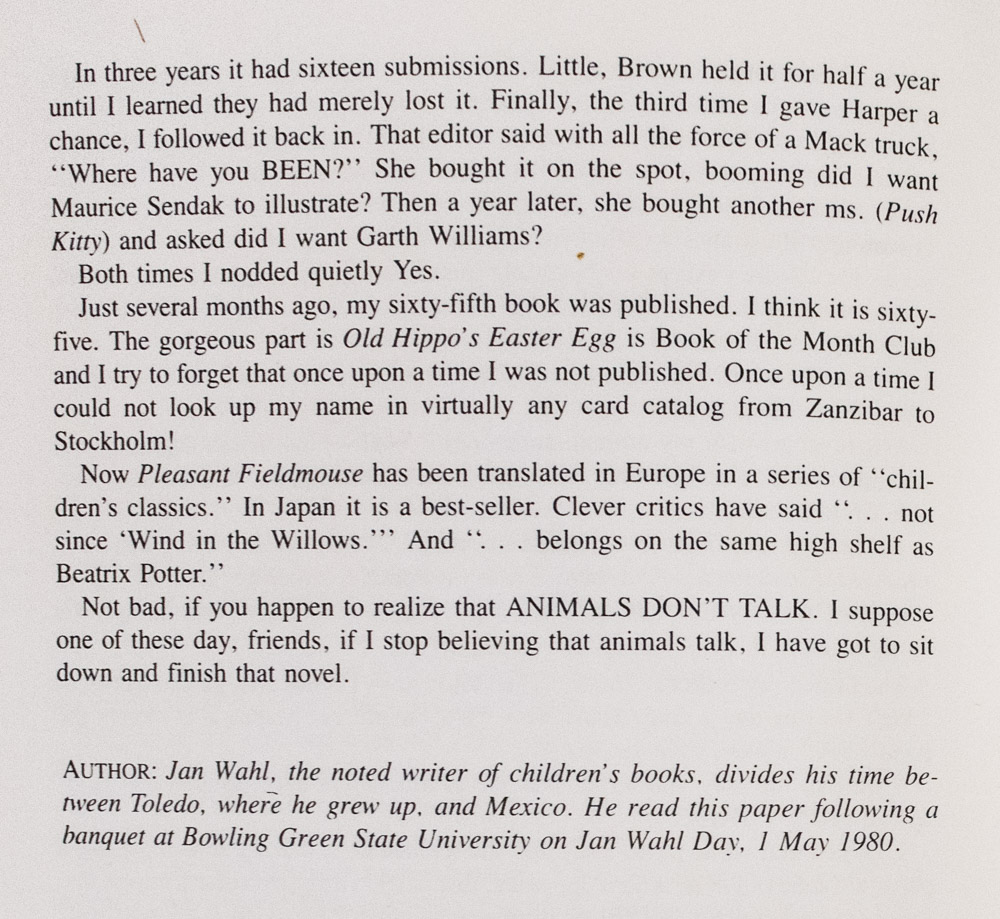 ---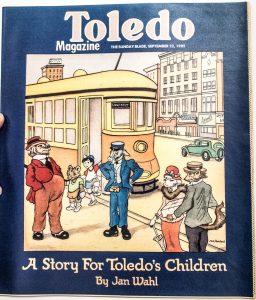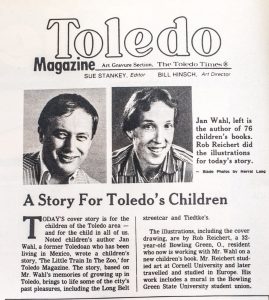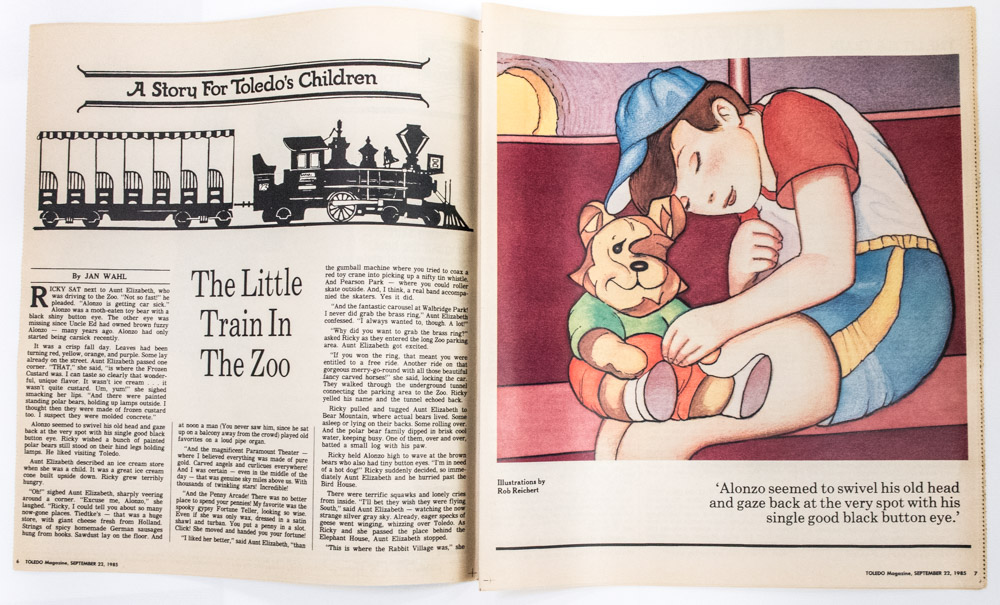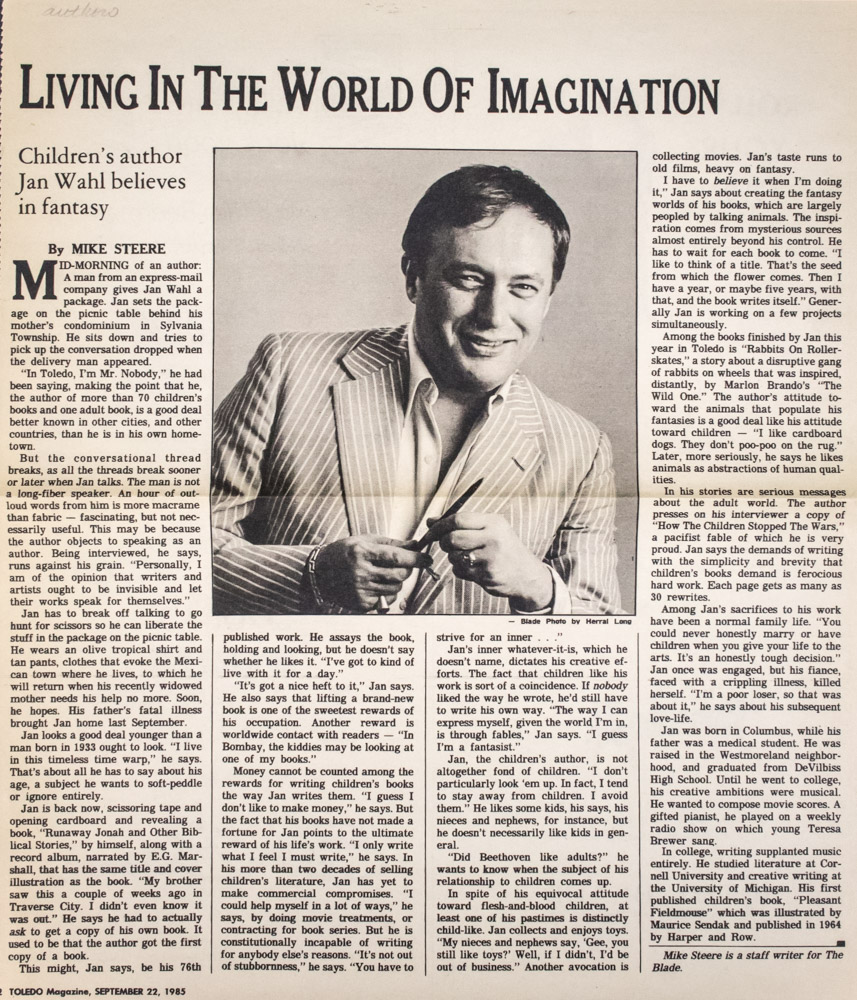 ---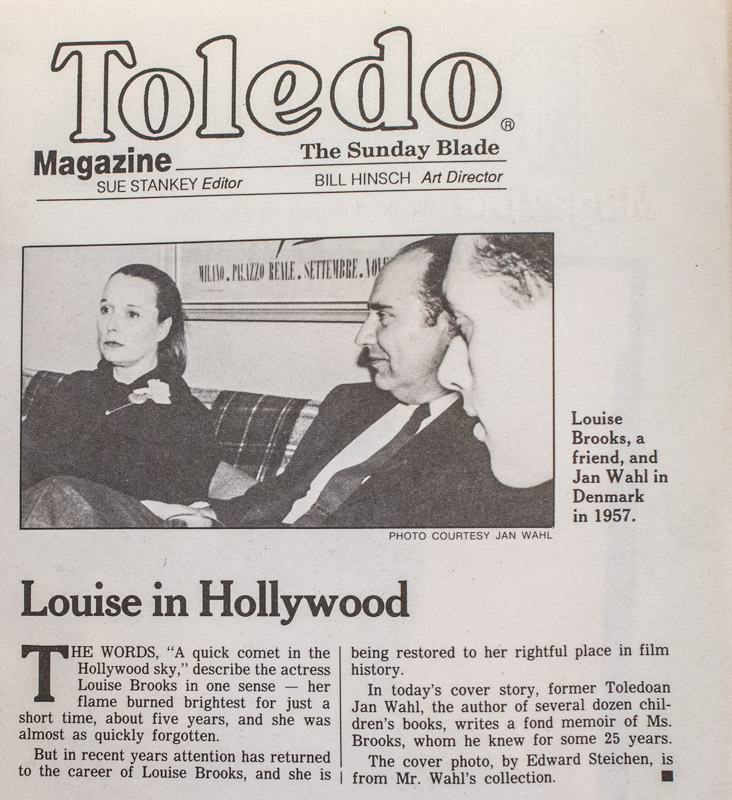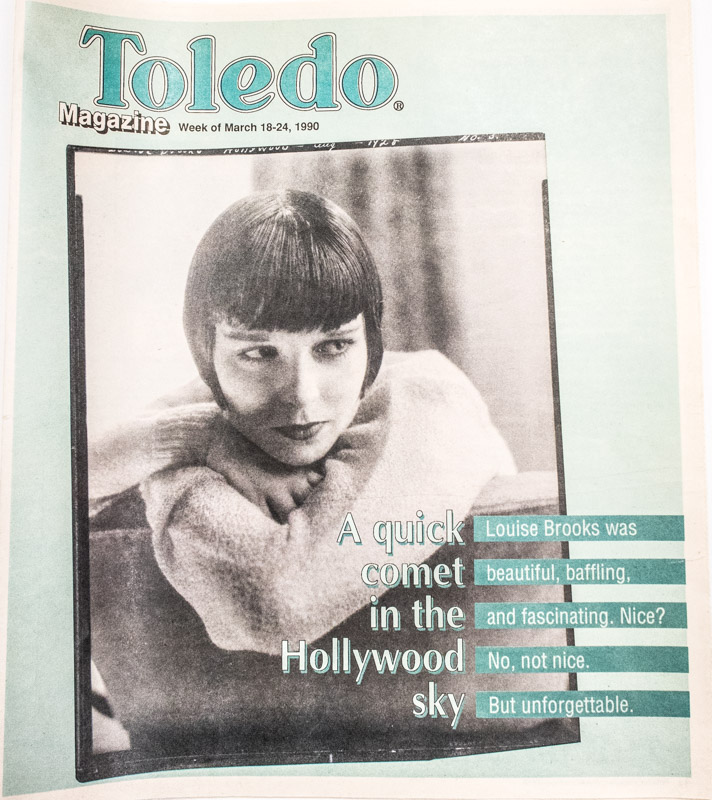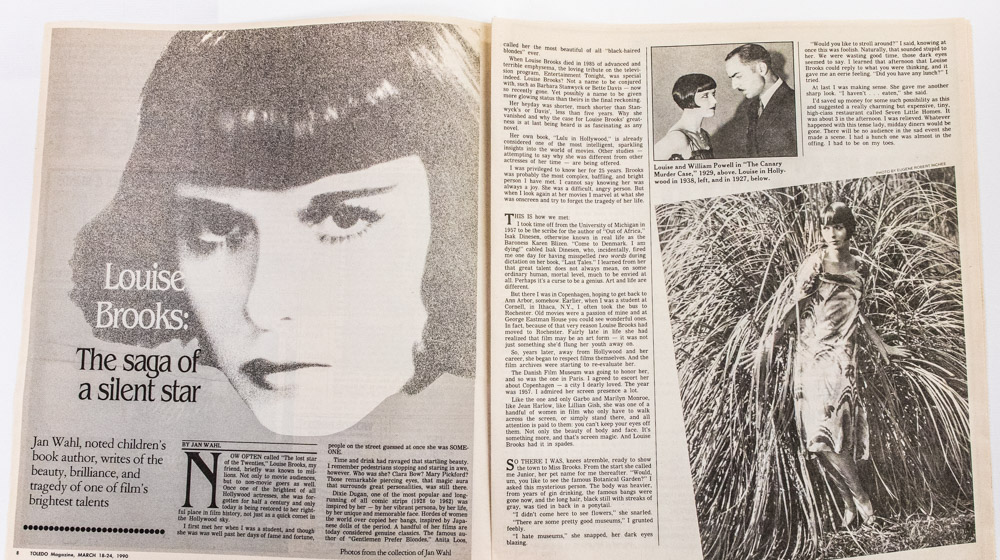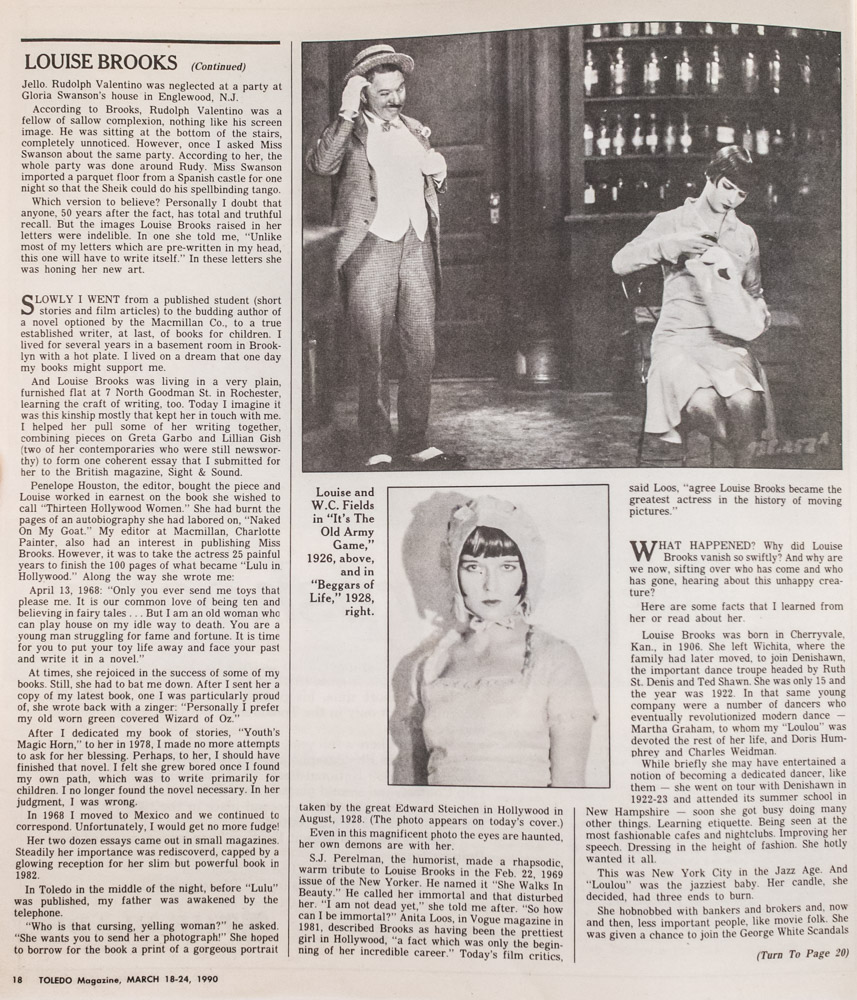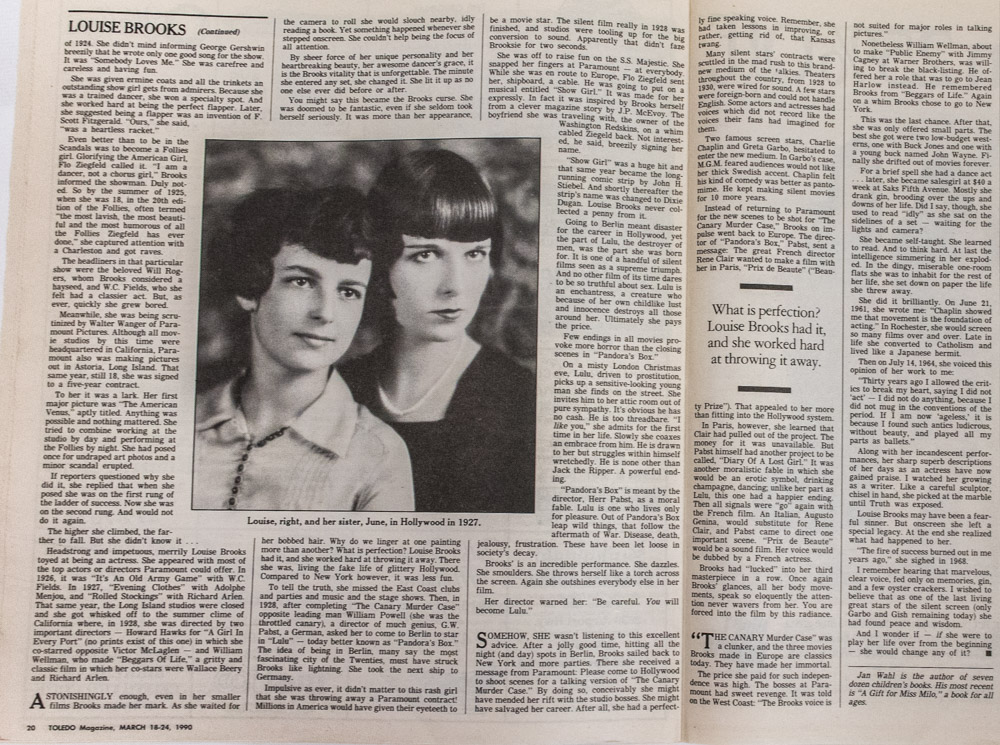 ---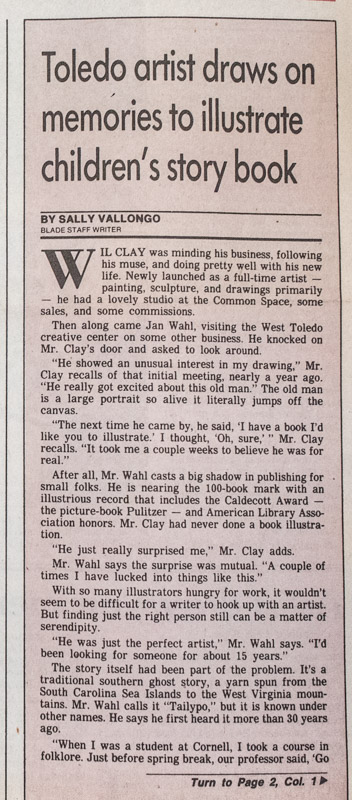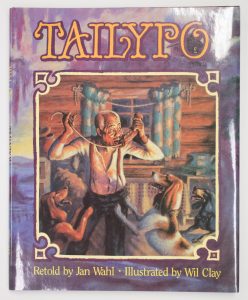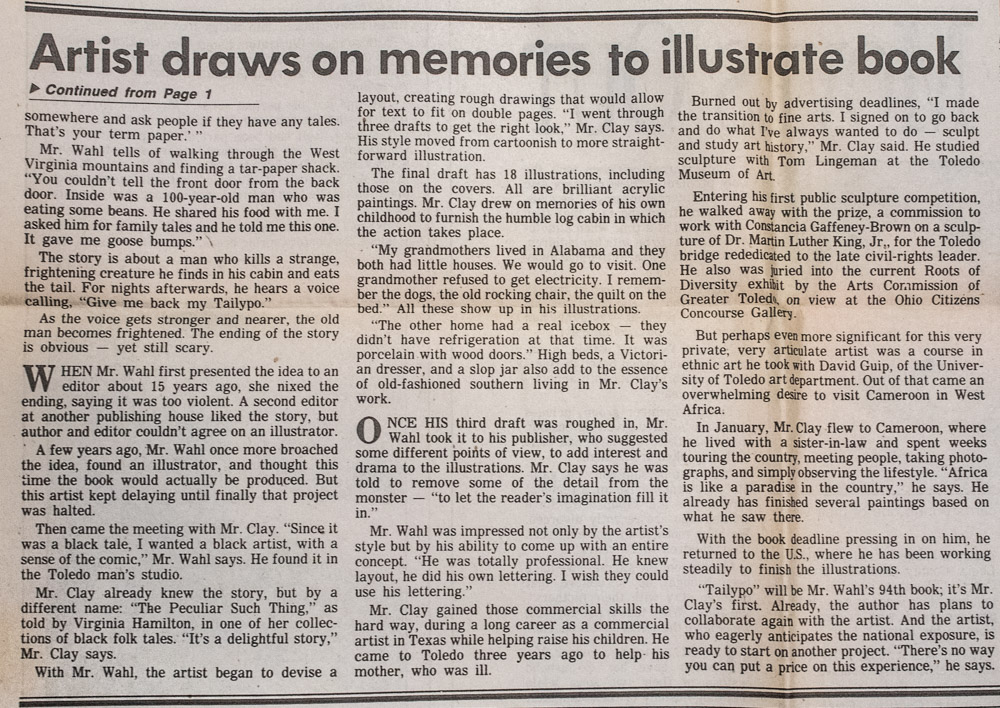 ---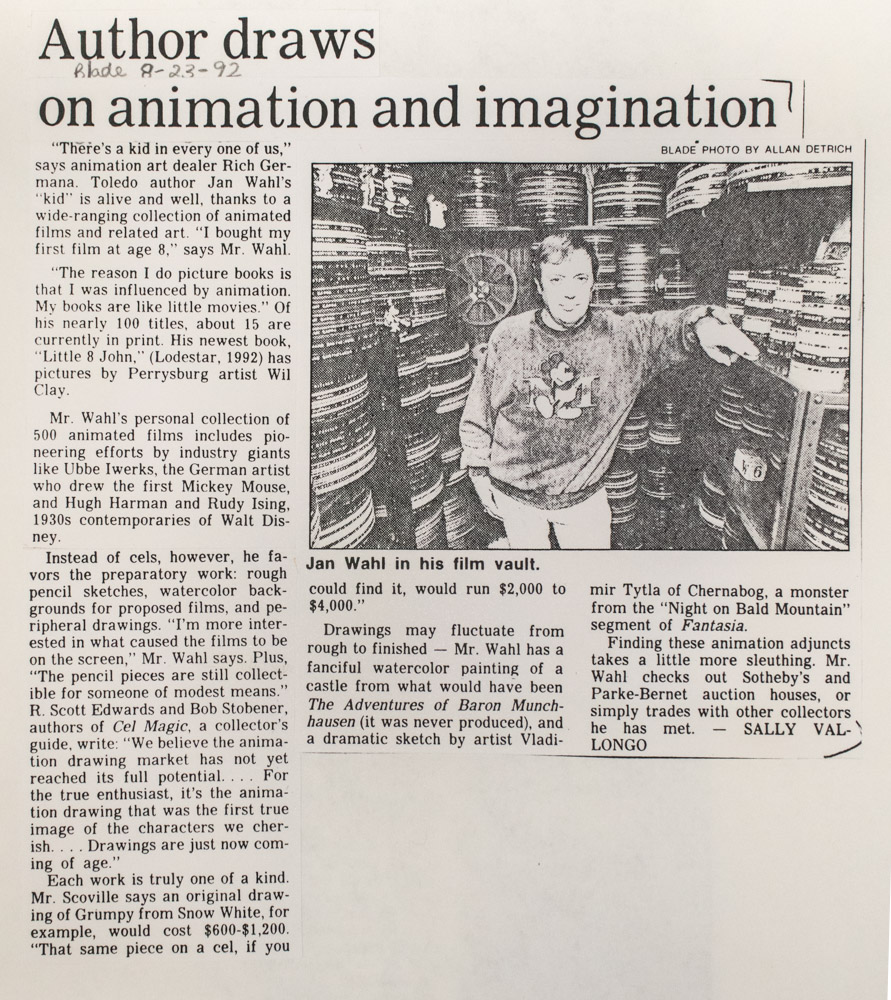 ---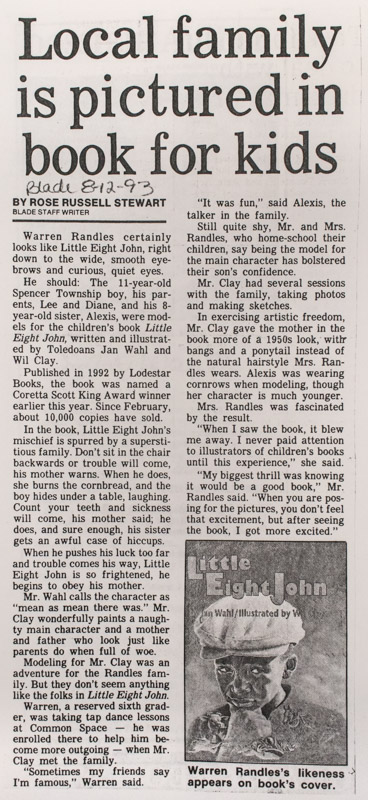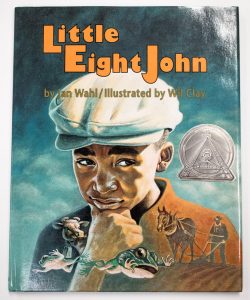 ---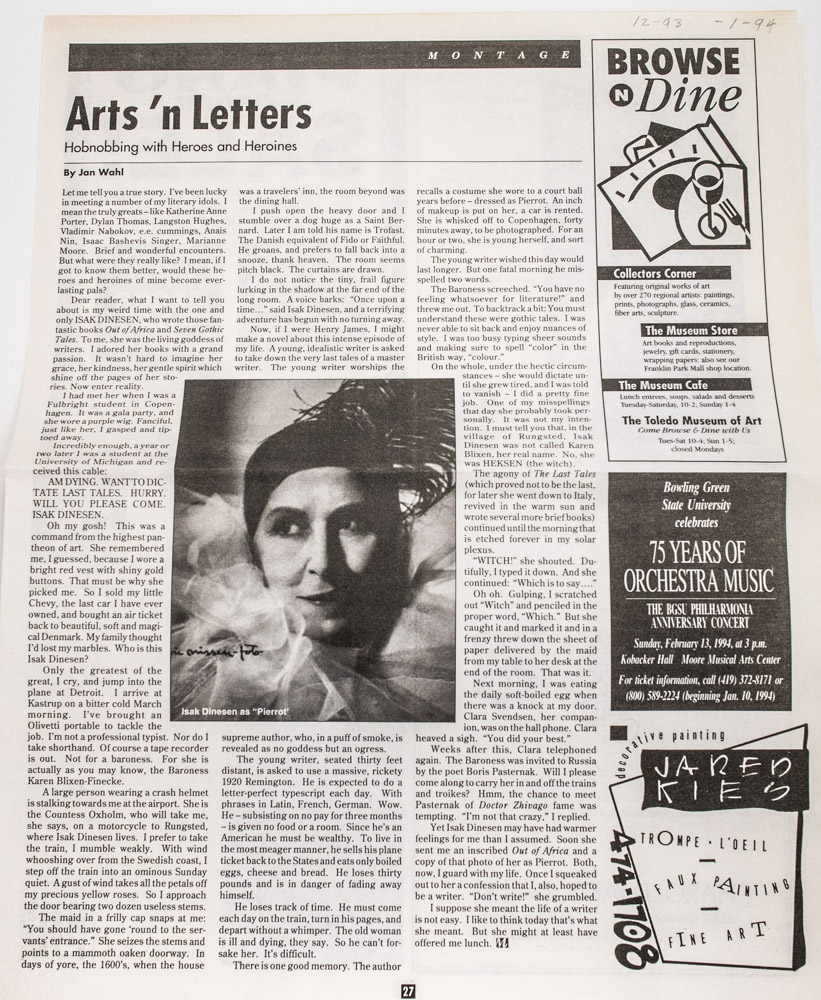 ---
---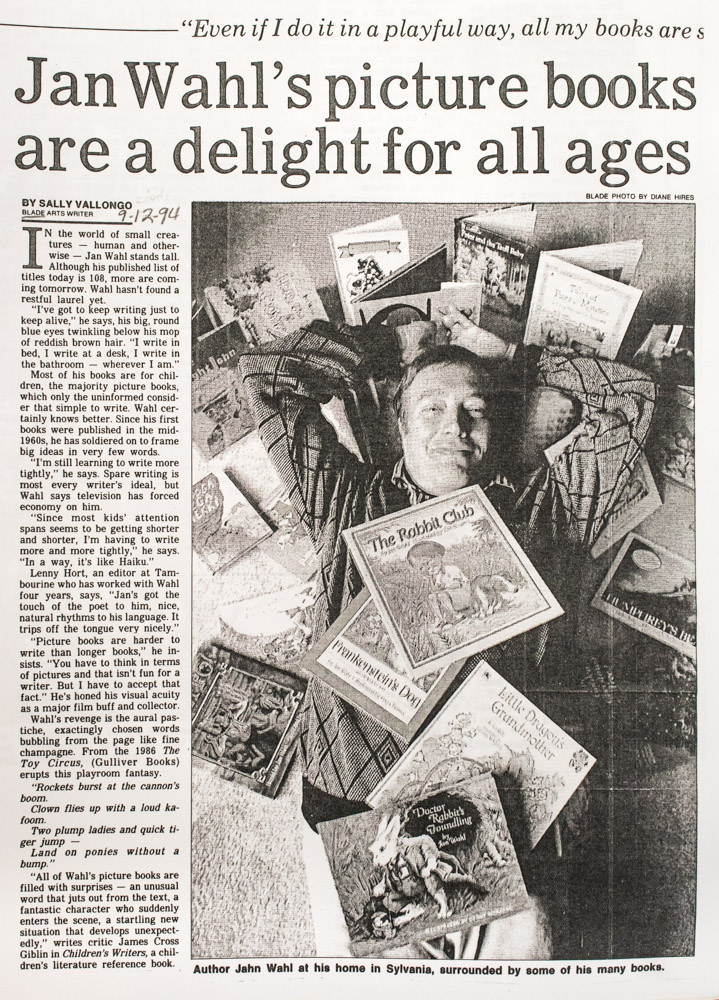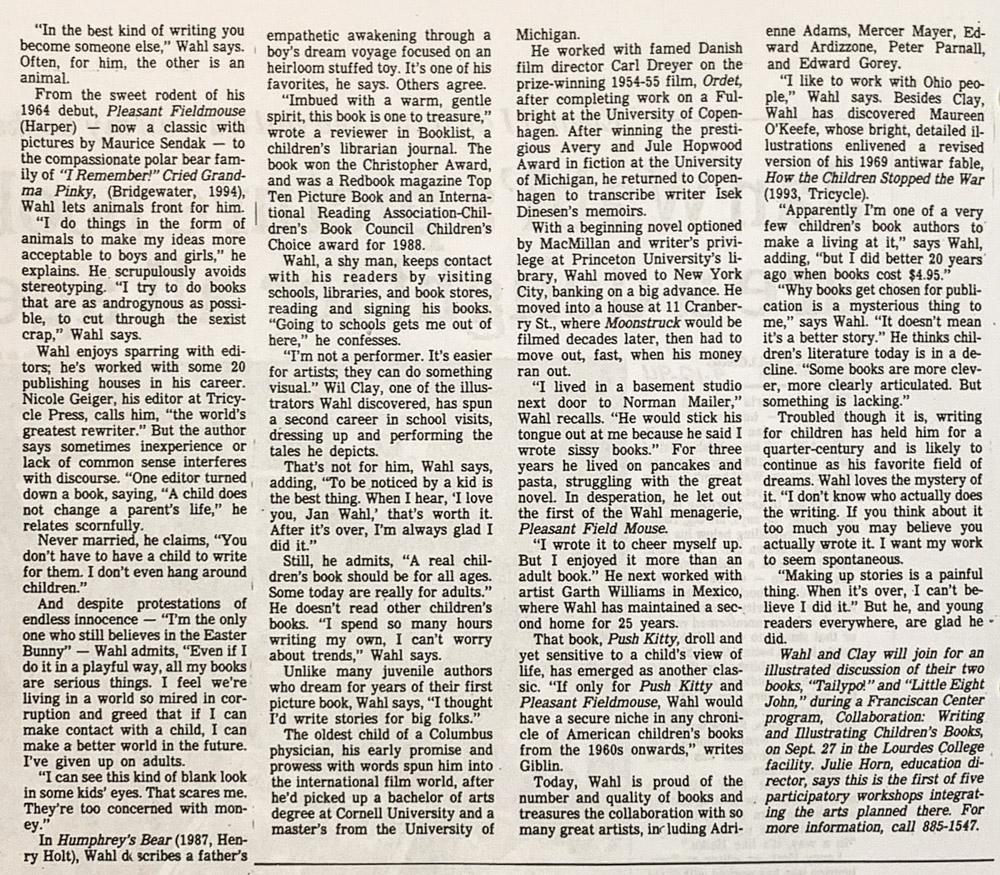 ---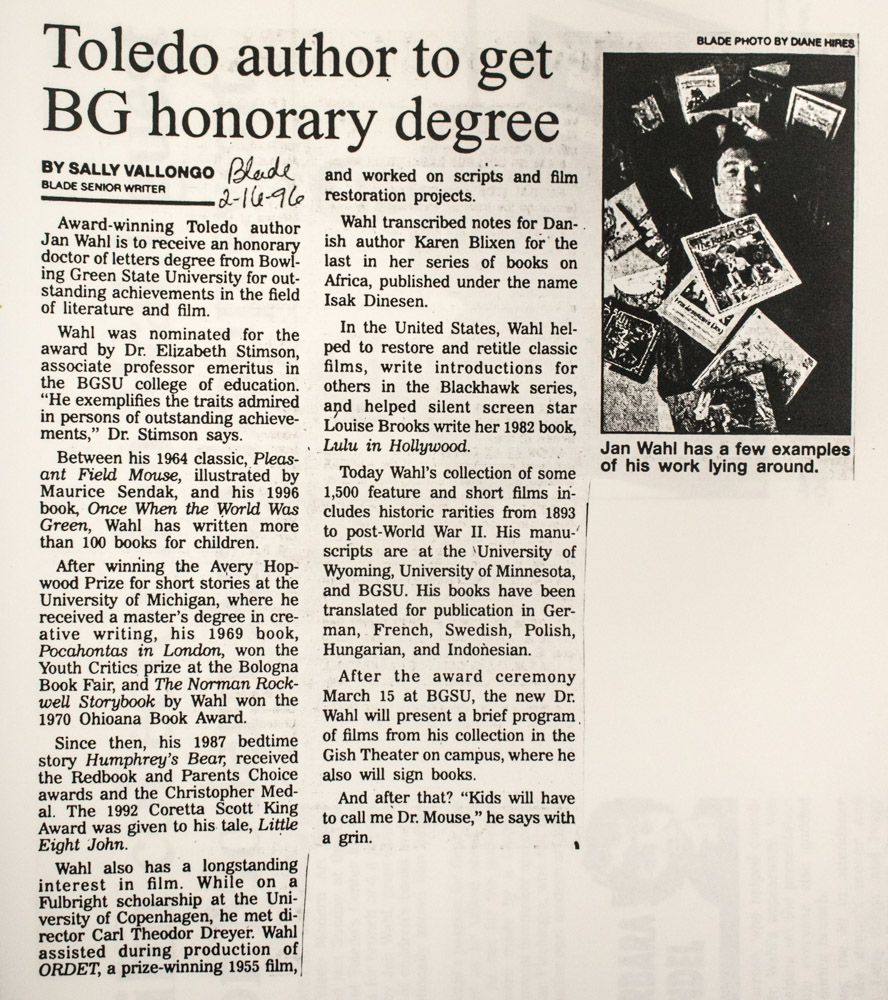 ---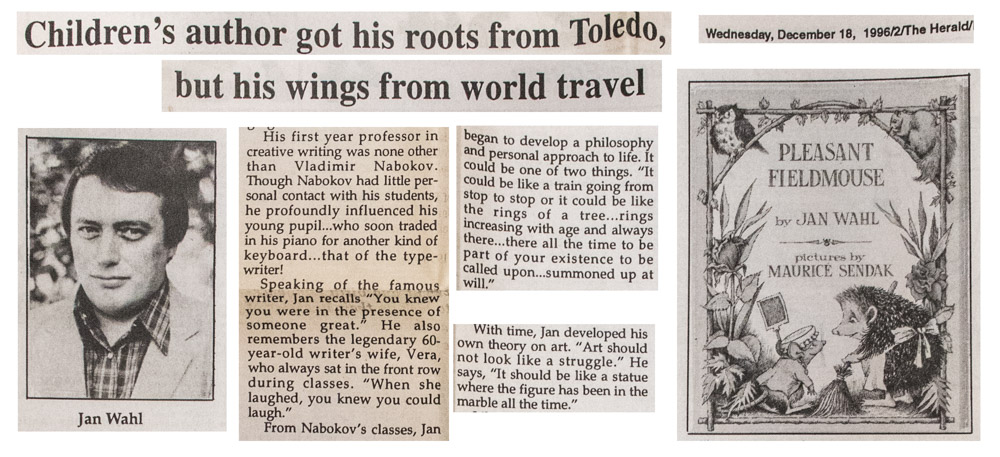 ---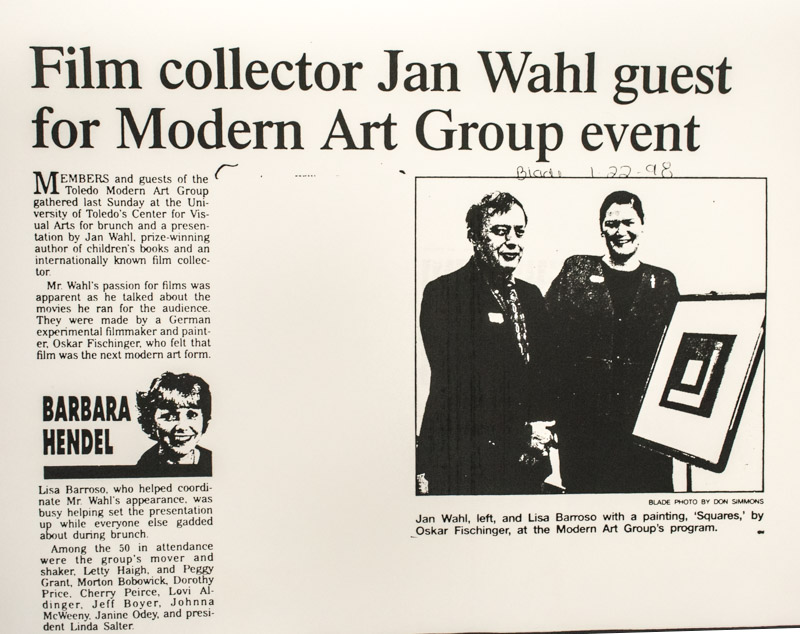 ---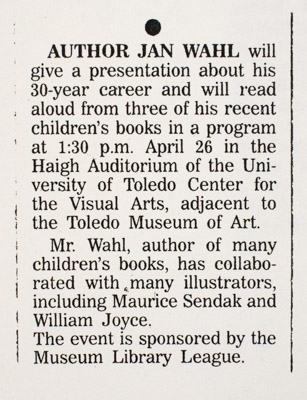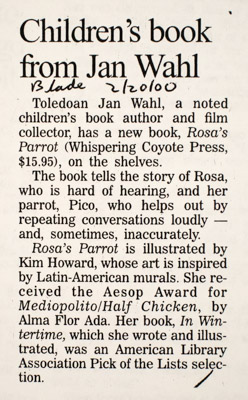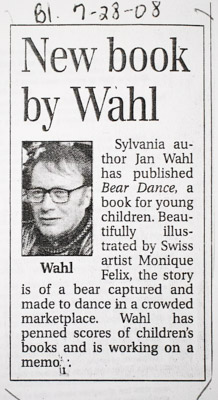 ---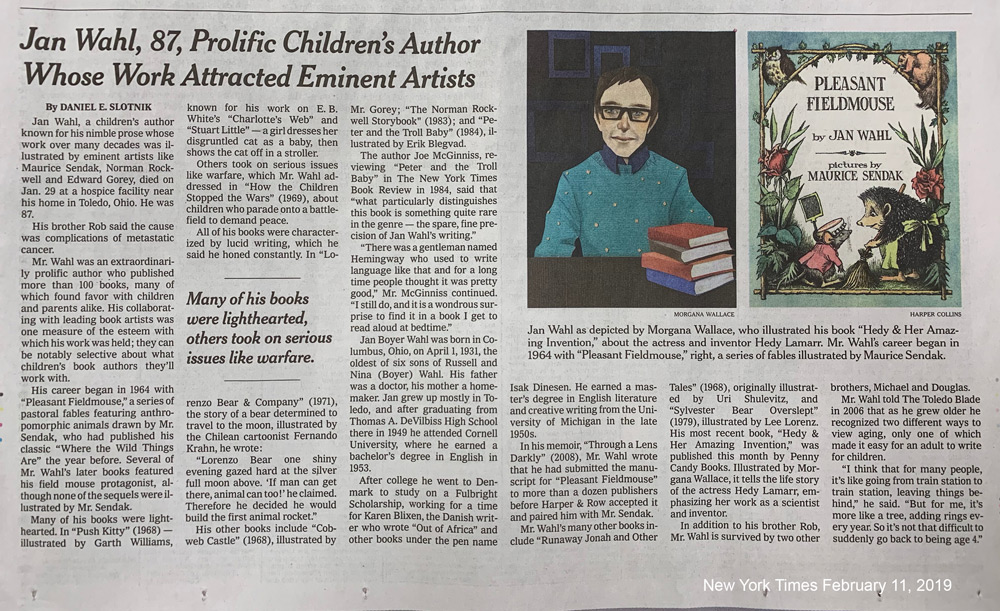 ---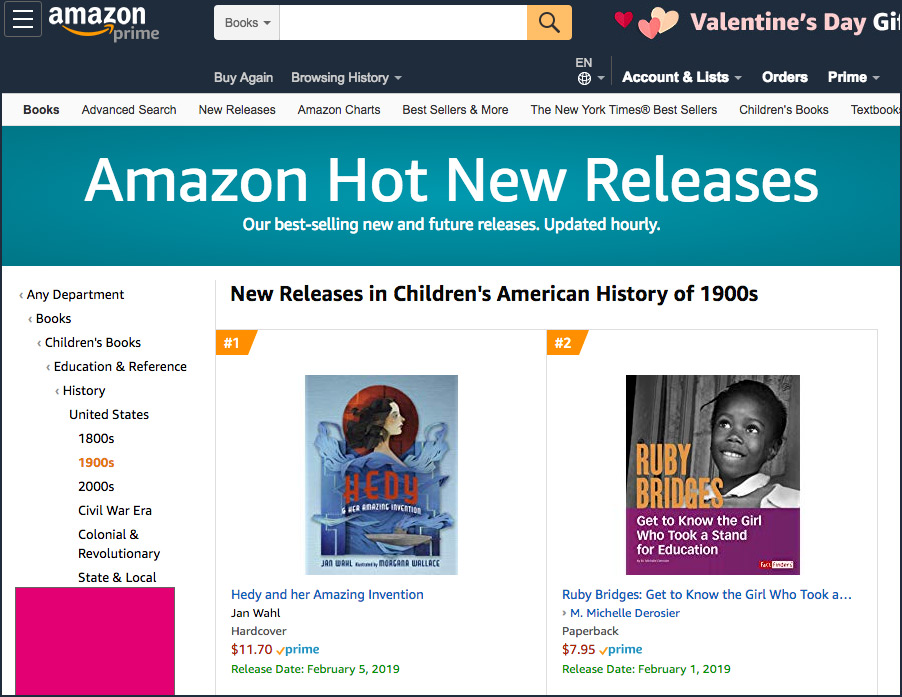 ---
Most of the clippings on this page are thanks to the amazing ongoing "Authors Scrapbook" created by the Toledo Public Library Local History Department, and the fabulous Jan Wahl Collection, MS 69, at the Center for Archival Collections, Bowling Green State University, which was also the source of the featured photo at the top showing Jan Wahl standing in front of display cases of his books at Bowling Green State University for the special event, "BGSU Friends of the Library presents Day with Jan Wahl," on May 1, 1980.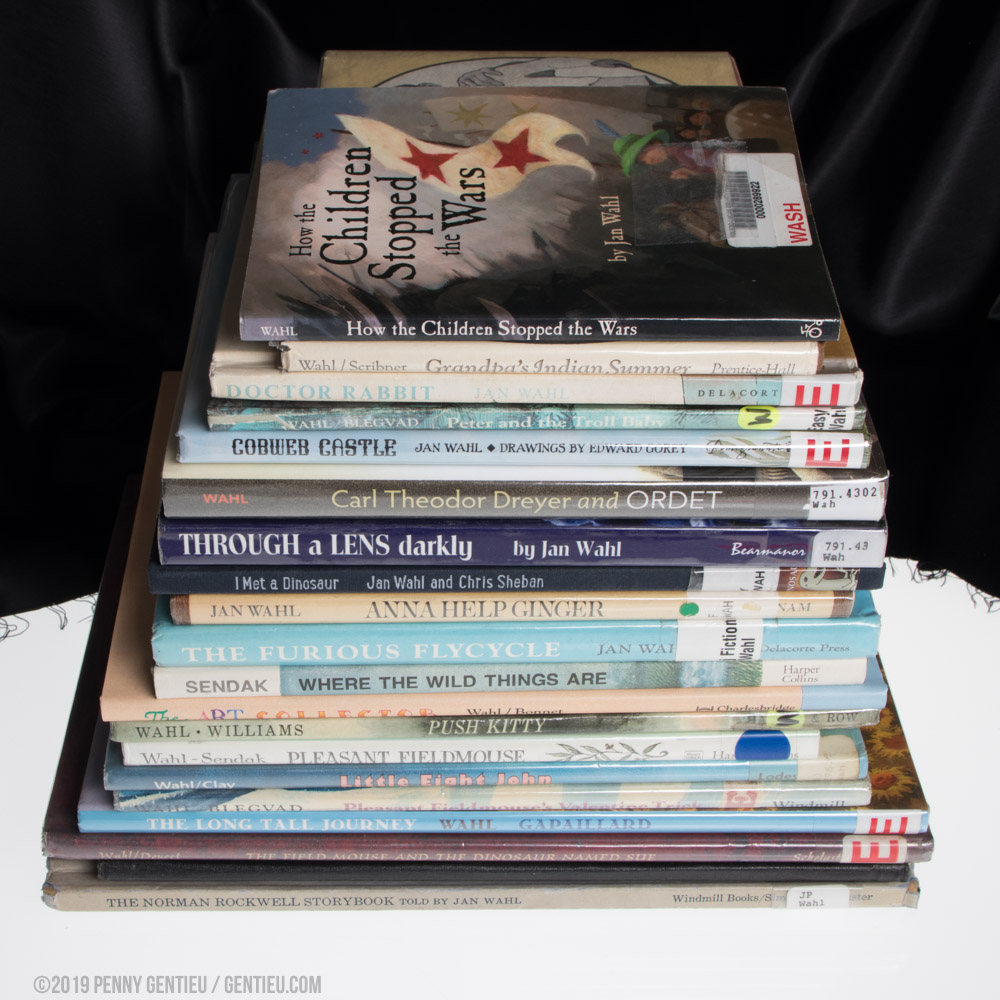 Toledo Public Library Sight & Sound Series interview with Jan Wahl, April 2018 on youtube