William H. Machen, Toledo's first known artist, made these paintings between 1866 and 1873 for the St. Francis Parish in Toledo. Decades ago, a fire at the church damaged the paintings. Poor restoration caused the paintings further damage, hence, sometime in late 2007 they were crated and kept in storage at the church.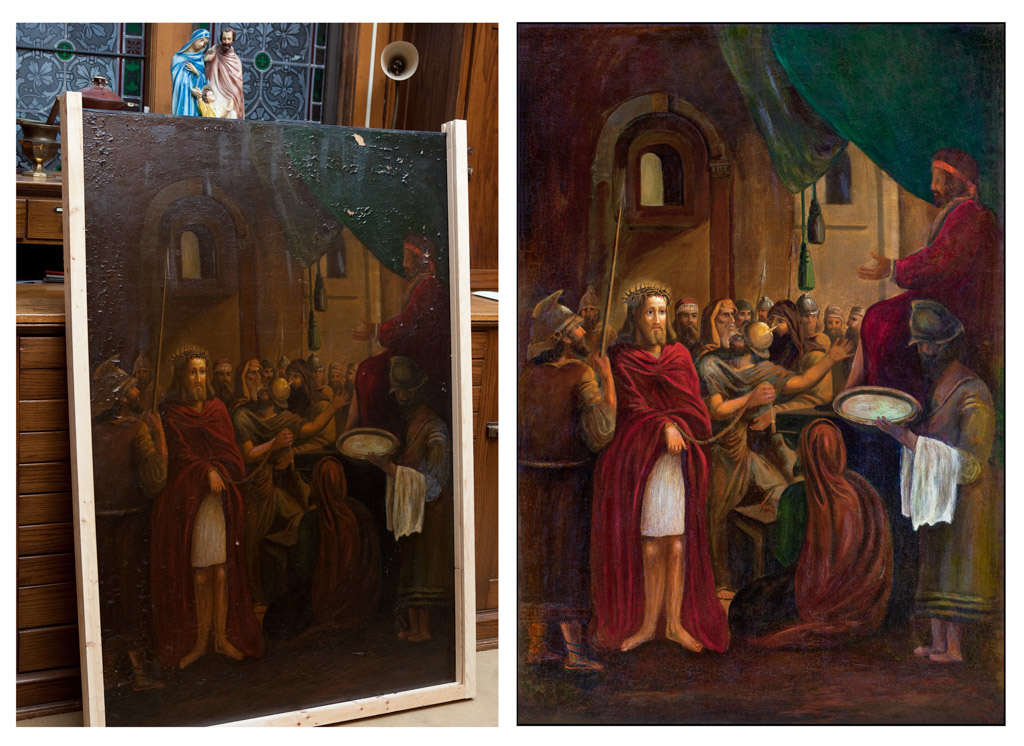 In 2010, when I began this website, I went to see the damaged paintings at the St. Francis Parish. Soon after, I met William Machen's great-nephew, James Machen. James hired me to photograph the damaged paintings in 2012. We tried to garner interest in the restoration of the original paintings, but the expense made it impracticable, if not impossible. Sadly, in November 2020, James Machen passed away. Then in December, an architect working on a church renovation found my story about the paintings, and on Good Friday this year, I was commissioned by Our Lady of Lourdes Church in Genoa, Ohio to retouch my photographs of the stations and print them to hang in their church. I made a set of 14 36 x 52" archival pigment ink prints on canvas and stretched them on stretcher strips. I signed the back of the canvases with William H. Machen's name and the year they were painted, along with my name and the year I digitally restored and printed them. My recreations of the paintings are layered with the patina of their distinct 150-year history. My canvases have brought Machen's Stations of the Cross back to life. The paintings are some of the earliest public art in Toledo, painted by Toledo's first artist. William H. Machen's paintings will hang once again on church walls as they were originally intended, this time in a beautiful, renovated church in the nearby town of Genoa.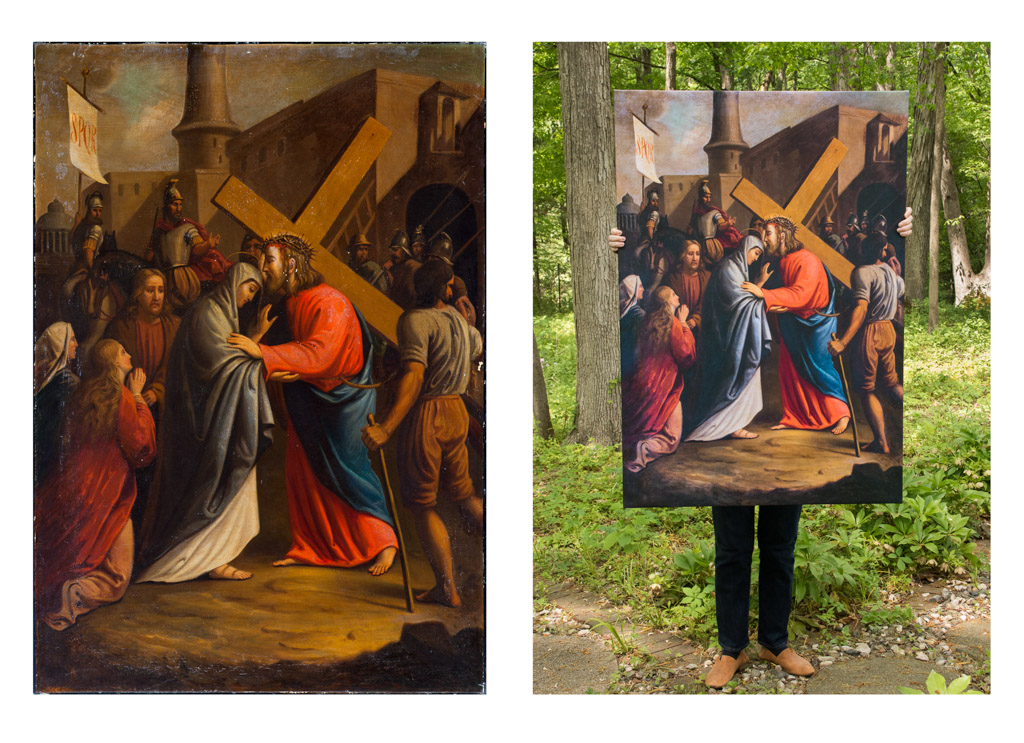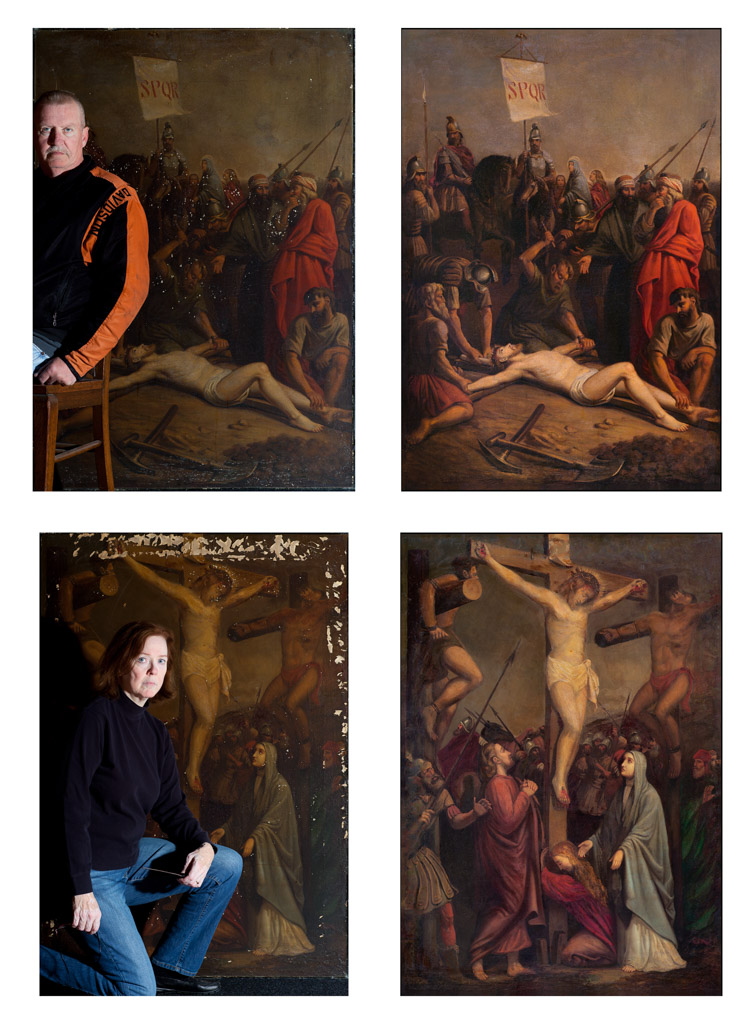 Layers of embedded damage created their own expression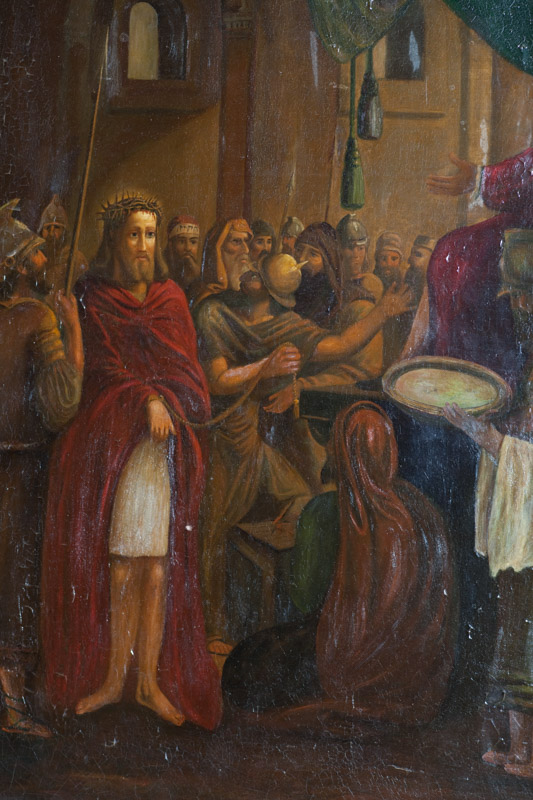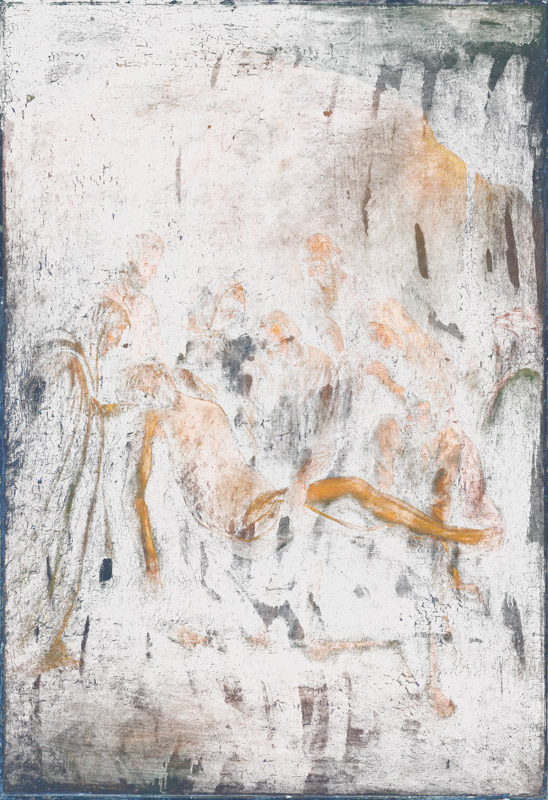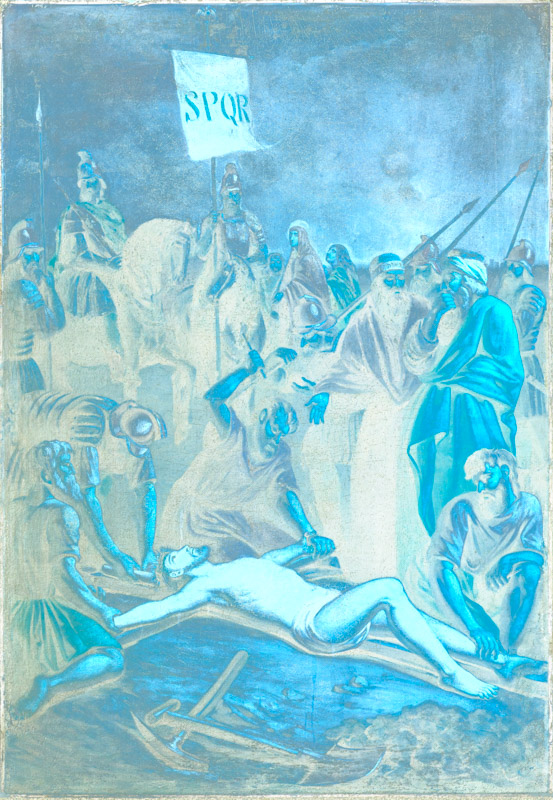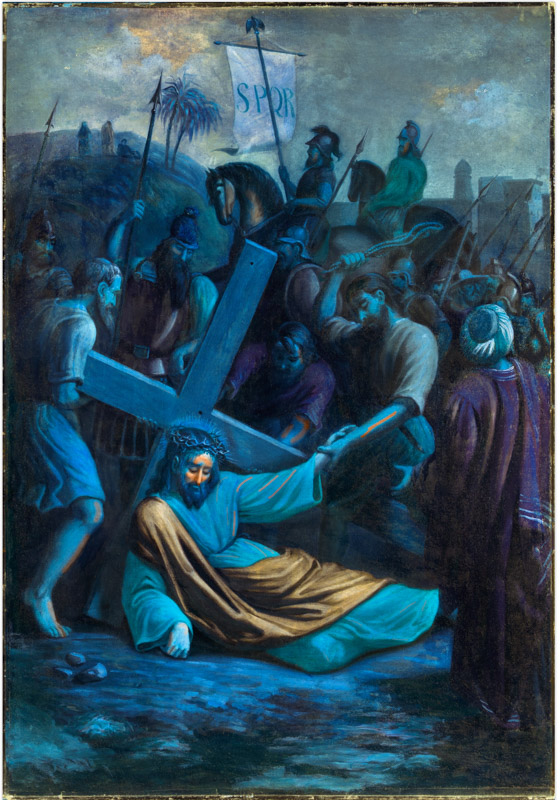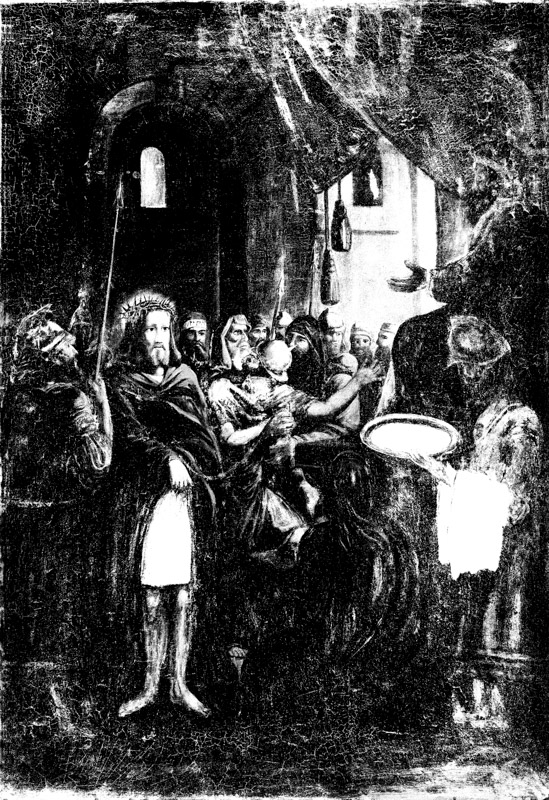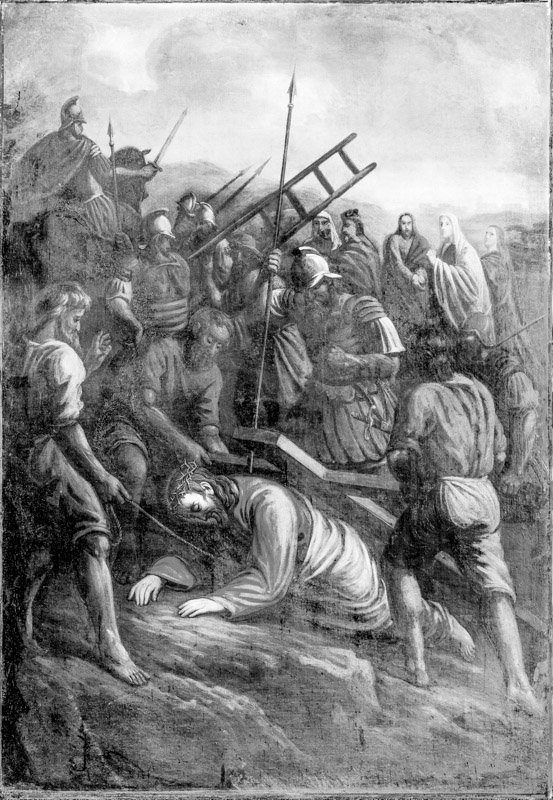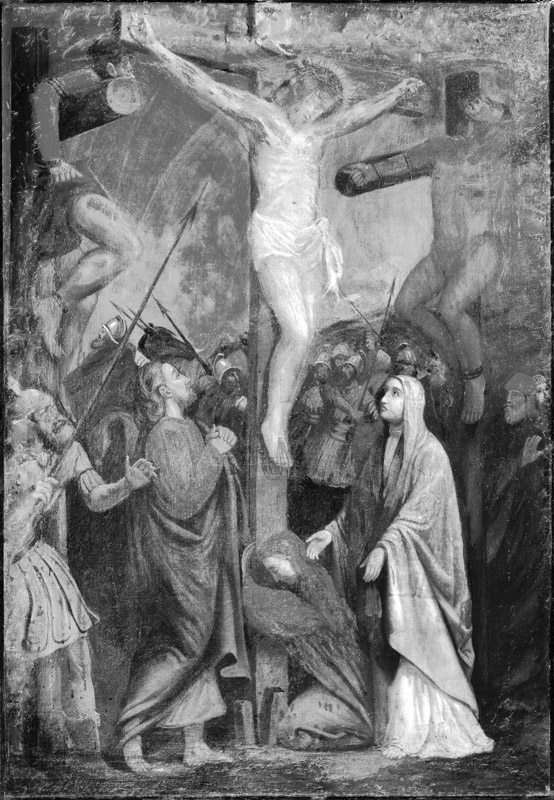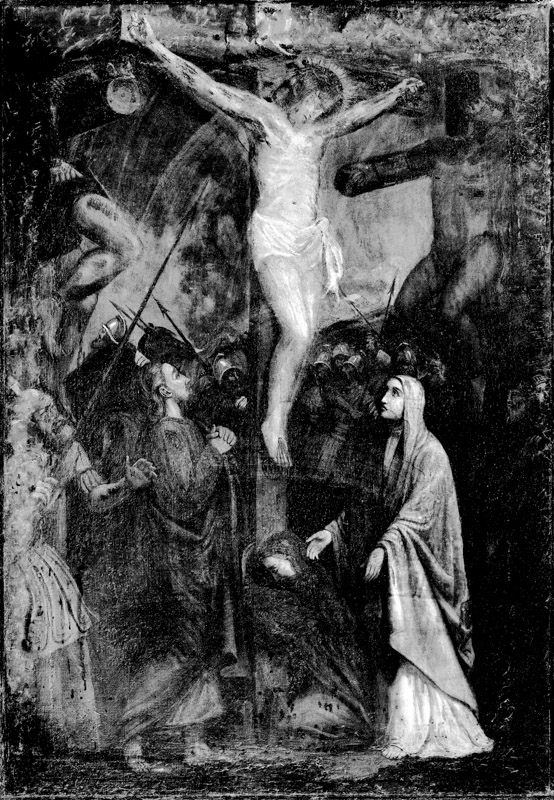 Perhaps this story will inspire a way to restore the original paintings, which would entail hundreds of hours and as well as (guessing) about a hundred thousand dollars. The varnish would have to be removed and the flaking paint would have to be scraped off and re-painted. With my digital restorations, the best that I could do by using photography and technology combined with the finest archival art materials to instill them with artistic and historic integrity, William H. Machen's paintings can be appreciated by the public once again, hanging in Our Lady of Lourdes Church in the nearby town of Genoa, Ohio.
It's a great accomplishment for artistsoftoledo.com's 11th year in terms of our mission to remember Toledo's art history.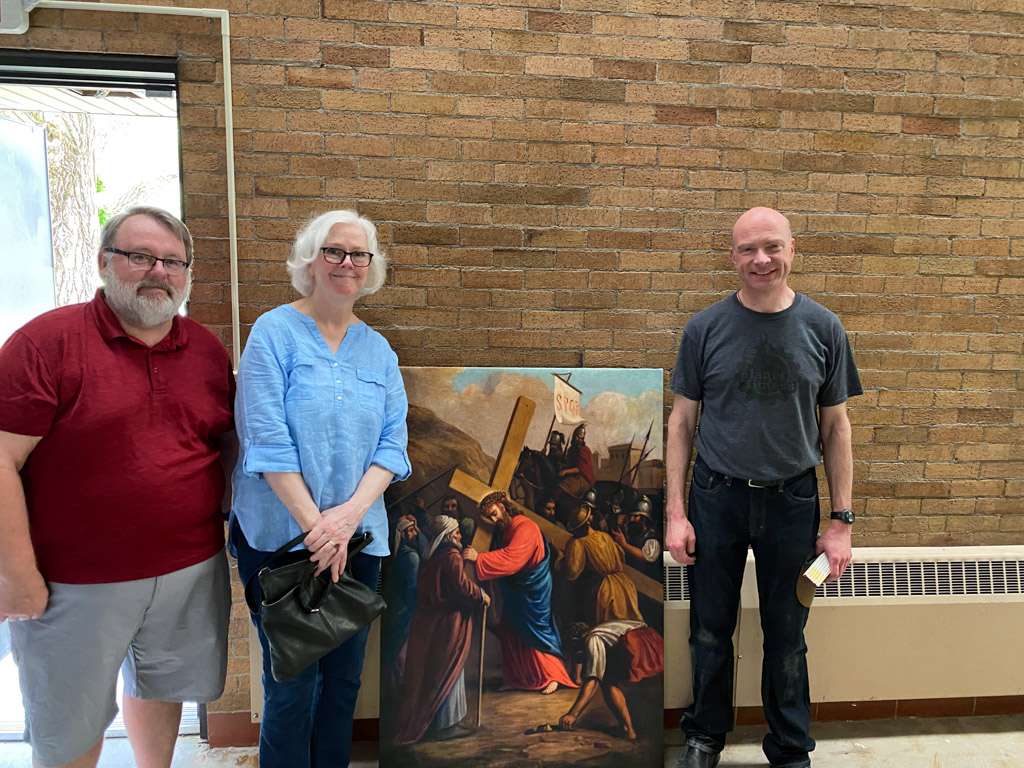 More about William H. Machen and James Machen here: