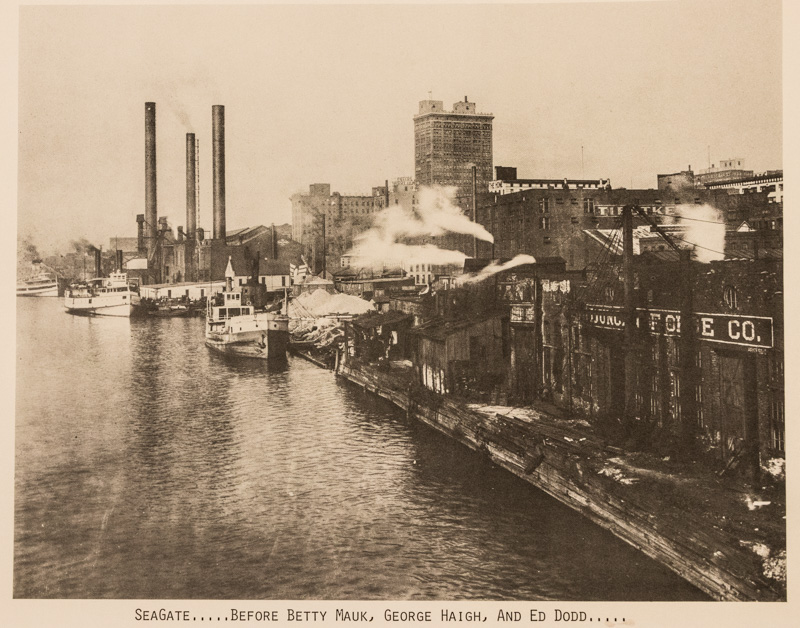 Two proactive Toledoans in the 1970's
made Toledo rivers and riverfront livable.
Betty Mauk (1918 – 2012)
Betty Mauk made the downtown Toledo riverfront livable.
Betty Mauk was born in 1918. Her mother died in childbirth. Her father died when she was six months old, a victim of the 1918 Spanish Flu pandemic. Betty grew up in the Old West End, cared for by her society aunts and uncle. She married, raised a family, and lived in Ottawa Hills.
In 1964, the riverfront was a literal parking lot. But the commissioner of harbors and bridges put out park benches, then picnic tables, for the workers, who were going down to the river with their bag lunches.
Betty visited France, her great love, at least 50 times in her lifetime. When the downtown Toledo waterfront was lined with parking lots and old abandoned buildings, in the 1960's during the time they were considering building the 475 – I-75 expressway along the river, Betty had a vision to turn the waterfront into a Parisian park, transforming the Maumee riverfront into the Seine.
Betty had the "savoir faire" and "je ne sais quoi" to turn the riverfront into a real park, giving it a French festival atmosphere, with monkeys, elephants, musicians, puppet shows and plays. Betty furnished it with an authentic French kiosk imported from Paris, and she herself operated a crepe stand. Betty and her husband bought a boat, the Arawanna II, and gave rides in their boat up and down the Maumee River.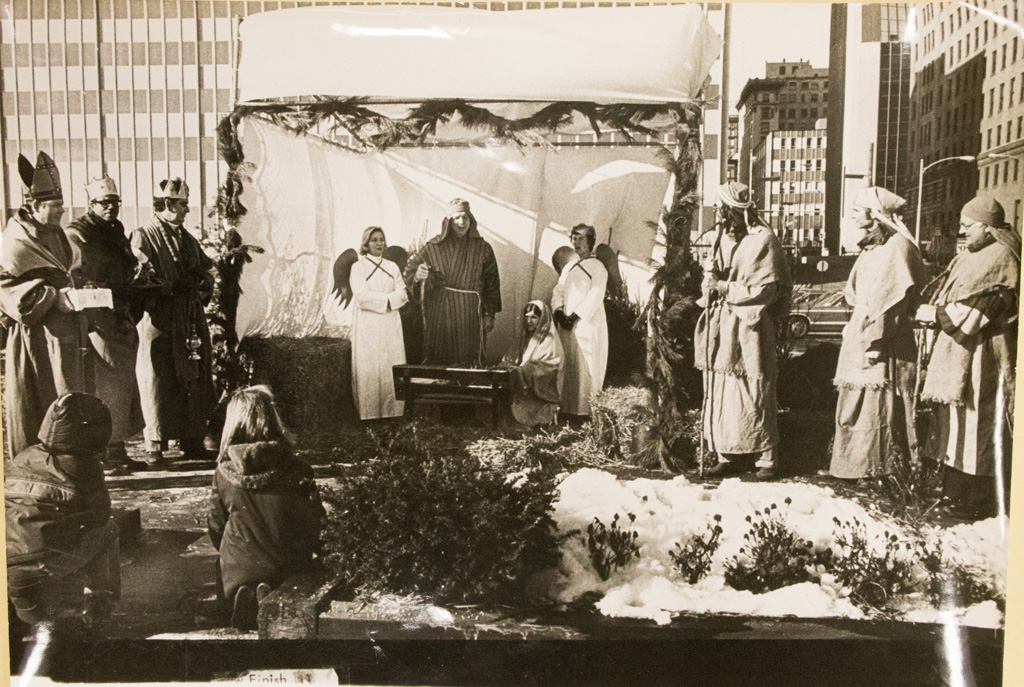 Imagine how our downtown riverfront would look today if a big expressway had been built over it, which might have happened if it weren't for Betty Mauk. And that's not all she did…
Ned Skeldon (1924 – 1988)
"a malodorous cesspool"
Ned Skeldon, who is the father of Tina Skeldon Wozniak, the current President of the Board of Lucas County Commissioners, made the Maumee River livable.
Ned Skeldon, city politician, Lucas County commissioner, fresh from bringing baseball back to Toledo in 1965 after a nine-year absence, was disgusted by the filthy condition of the Maumee River and Lake Erie. He warned that in 50 years, if something wasn't done, the river and the lake would become a marsh.
Ned Skeldon had an equal amount of Betty Mauk's "savoir faire" and "je ne sais quoi," Midwestern style. A charismatic politician possessing much chutzpah, Ned, for the show of it, independently formed a temporary non-profit corporation, Clear Water, Inc., with five Toledo industrial leaders, to raise awareness and money to clean up the river and lake.
With such luminary partners as Steve Stranahan, Thomas Anderson of the Andersons, Charles Ballard, director of the UAW Region 2-B in NW Ohio, Dr. William T. Jerome III, president of BGSU, and John Willey, the associate publisher of the Toledo Blade, Ned Skeldon described Clear Water, Inc. to be "primarily a public relations organization," its purpose is to alert the general public to the dangers of water pollution and prod them into action.
In 1968, Clear Water, Inc. sent a cleanup barge up Swan Creek, a river running into the Maumee in downtown Toledo, which had become a dump.
Clear Water, Inc. became a funding agency for state and federal pollution control funds. Since 1966, it has provided more than $1.75 billion in 2021 dollars for municipal and industrial pollution control facilities in the Maumee basin.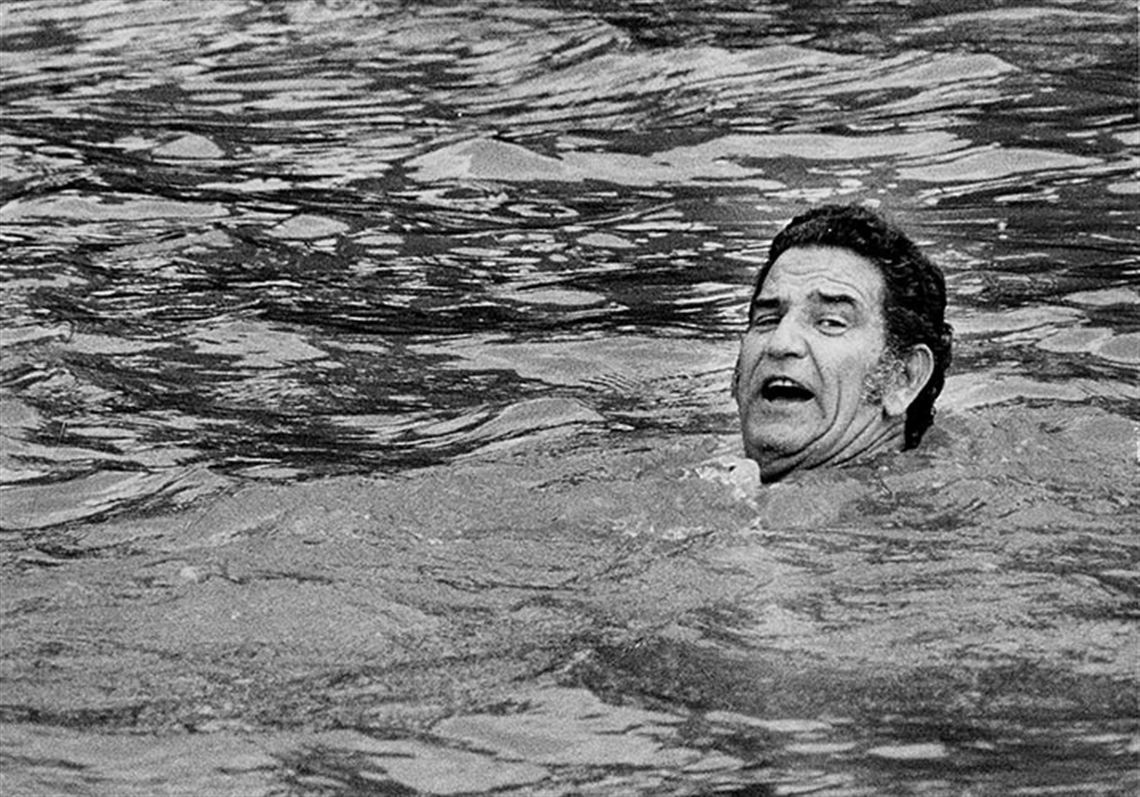 "Every municipality of more than 5,000 population in the Maumee basin has improved sewage treatment facilities," said Ned Skeldon in 1978. And the river was much cleaner as a result of Ned Skeldon's grassroots efforts…
Ned Skeldon is one of the originators of the water-clean-up grant system we have today. These are some of the long-lasting accomplishments of Clear Water, Inc.:
helped to initiate the federal Clean Water Act.

and the formation of the Ohio Water Development Authority (1966) a funding agency for state and federal pollution control funds.

city of Toledo approved a $17 million bond issue to combat pollution by 1969, did more than other cities

Ohio EPA

Watershed Protection and Flood Prevention Act




Ohio Water Development Commission (or Authority) — offering industries treatment facilities on a rental basis (1968) Skeldon appointed to newly created board by Governor Rhodes

Federal Water Pollution Control Agency, 1968

Ohio Water Development Authority – a funding agency for state and federal funds
Through Ned Skeldon's efforts, many commissions and agencies came into existence that were able to get municipalities and industries to stop dumping filth and poison into the water.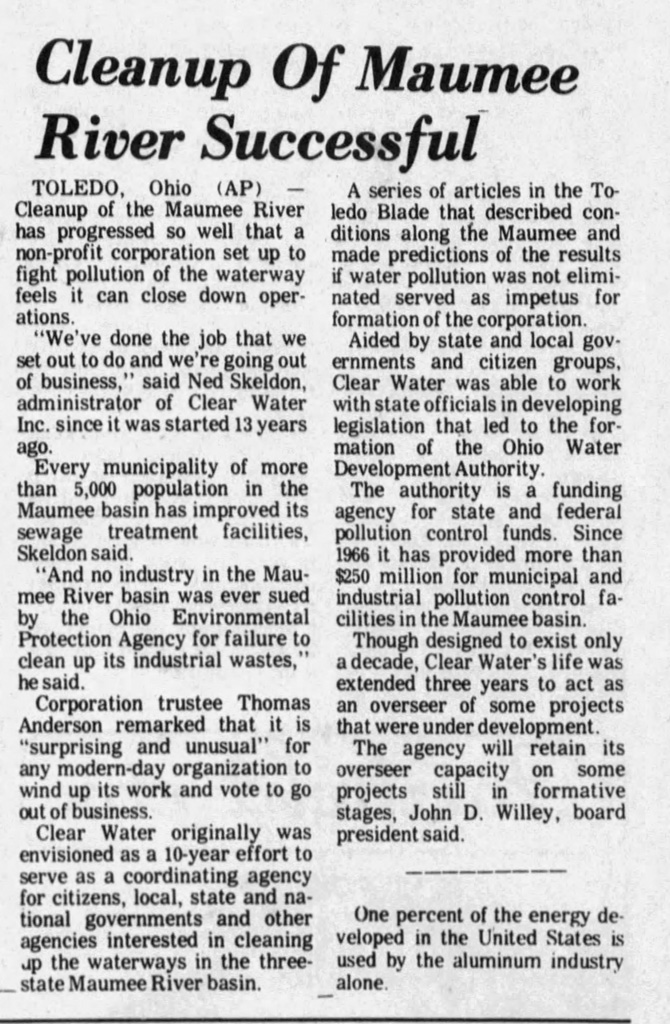 Ned Skeldon, in 1978, declared that he did the job he set out to do, to clean up the river and the lake, and closed Clear Water, Inc. for business. He always intended to do just that. He died in 1988.
One year after Ned Skeldon died, a Clear Water, Inc. founder granted Betty Mauk permission to start it up again, so that she could continue the Swan Creek cleanup work that Skeldon began in 1968 . . Betty Mauk worked on it throughout the 1990's.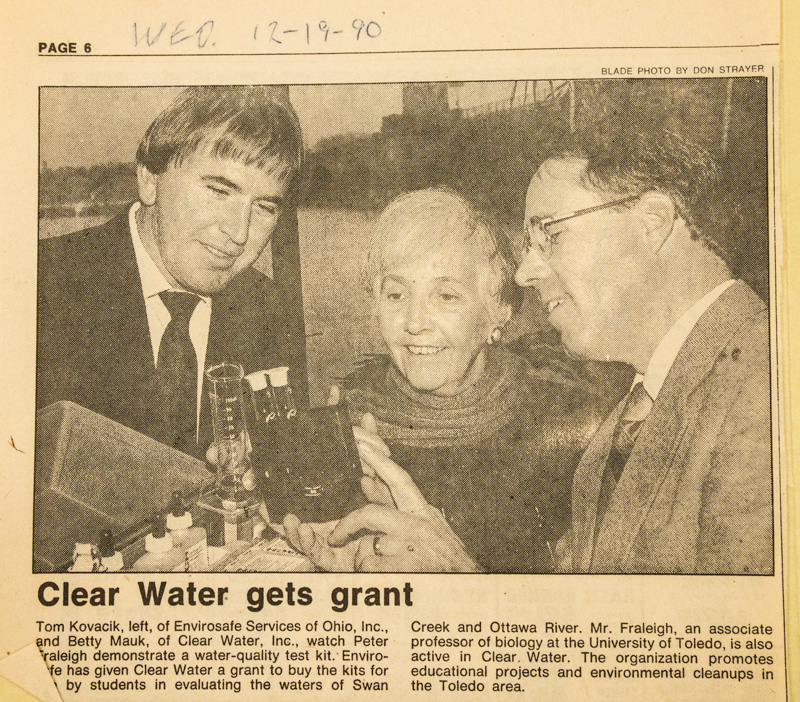 Then many years later…
The Ottawa River is healing because of collaborations among countless agencies, groups, volunteers, and experts, Patrick Lawrence, University of Toledo geography professor involved in many of the programs and projects, told The Blade. "Toledo's Ottawa River takes another big step in its long healing process," The Blade, June 18, 2018
Here's a random list of agencies, groups and projects that with the help of volunteers and experts, take care of our rivers since Ned Skeldon's Clear Water, Inc. started it all:
Maumee Remedial Action Plan Advisory Committee in NW Ohio

Maumee Bay Watershed Project

The Nature Conservancy

Lake Erie Bill of Rights

Toledo Waterways Initiative

Ohio EPA 319 grant program

US Fish & Wildlife Service

National Wildlife Federation

University of Toledo Foundation Friends of the River

University of Toledo President's Office Commission

Envirosigns

Swan Creek Action Group

Manhattan Marsh Project

Maumee RAP (remedial action plans)

$5 million dollar Fraleigh Creek cleanup, tributary of Ottawa River

Swan Creek Streambank Stabilization Project

NatureWorks Swan Creek Watershed Project

Swan Creek Stream Keepers Program

Ottawa River Geographic Initiative

Ohio Department of Natural Resources